SVDL-0112 'How Do You Like My Scissors?!' featuring Sydney Morgan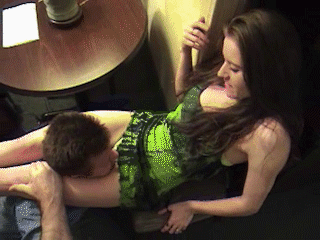 Hover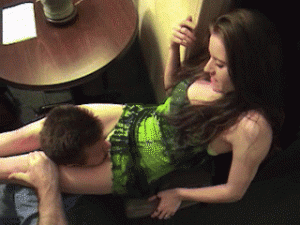 So he likes to get scissored by other women huh?  Lets see how he likes my SCISSORS!
Video Length : 30 mins. | Video Size : 640×480 | File Size: 221MB
Video Preview
Video Description
Drew is late for work and dashes off, leaving his laptop behind.
Girlfriend Sydney, starring in 'How Do You Like MY Scissors', checks out what he's been looking at and finds a huge collection of photos of him being scissored, by other girls!
He comes back for his forgotten laptop and she furiously jumps him, demanding to know what this shit is all about, all the while pulverizing him in her lean, sinewy legs!
Sydney is a powerhouse of a ScissorVixen, getting totally into dominating him with her killer thighs and sexy calves, bending his jaw to the breaking point in some of the tightest headscissors you'll ever see!
This hot young lady is insane as she tortures him in a constant barrage of frightening holds, screaming at him, 'How do you like MY scissors', and not waiting for the answer as she continues to lay down a paralyzing parade of cranium-crushing squeezes!
How do YOU like Sydney's scissors?
We're guessing you'll love 'em!
More Videos You Might Like!
SVDL-0331 'Scissors for Hire!' featuring Brandi Mae

$

9.99

This pervert hired me to do some secretary work but couldn't keep from looking at my powerful thighs.  Let's give him a closer look! Video Length : 30 mins. | Video Size : 856x480 | File Size: 342 MB