SVDL-0072 'Calendar Girl Squeeze!' featuring Krissy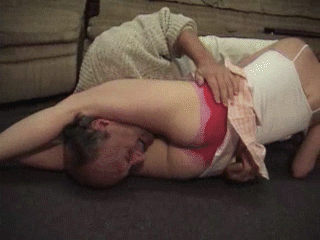 Hover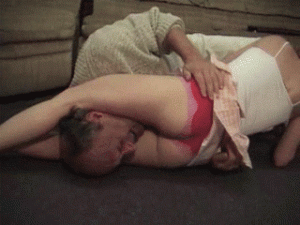 He said I was too shoot to be on his 'Great Legs' calendar.  Ok, lets see if my legs are too short to SQUEEEEZE the shit out of him!
Video Length : 30 mins. | Video Size : 480×360 | File Size: 169MB
Video Preview
Video Description
Short people got no reason…to be disrespected! Krissy, cute as a button at 5-4 and weighing a lithe and limber 95 pounds, comes to a models' casting call for a "Great Legs" calendar, hoping to land a gig.
What she gets from Mike, the loudmouth, sexist photographer, is a world of shit about her diminutive size.
Calling her a midget, he tells her to take a hike, only tall, long-legged babes need apply!
So apply she does – scissors of all stripe, all over his head and neck, while delivering a barrage of stinging verbal barbs to go with her physical abuse!
Krissy is a joy to behold as she sets about totally kicking the big man's ass, her slim but VERY strong thighs bending around his skull and pounding him with neck-wrenching, thundering scissor snaps!
Krissy is all over him like ugly on an ape, kicking him in the ribs when he's down, slapping the shit out of his obnoxious face and head and just totally destroying him with a never-ending leggy assault!
In the end, she says screw the gig – and instead takes the money he would have paid her and walks out!
Great things – including scissors – come in small packages!!!
More Videos You Might Like!