SVDL-0071 'Silent Scissors!' featuring Lethelle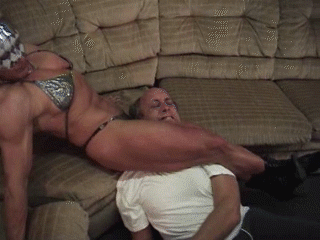 Hover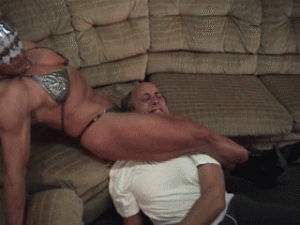 When you've got legs like mine…no words are necessary.  Only the cries of pain and agony inflicted by my THIGHS!
Video Length : 31 mins. | Video Size : 480×360 | File Size: 176MB
Video Preview
Video Description
In she walks, not saying a word, exuding power beneath her long, leather coat, her face half covered by a silver mask.
She drops her coat to reveal a stone-hard body of sculpted steel, long, thick thighs and calves tapering into leather black boots.
She slowly descends on her bound prey, a quivering man, and proceeds to absolutely devour, destroy and demean him in scissor after scissor, all with unrelenting power, all in complete silence.
She never utters a word or command, she just slowly, sexily, takes him apart with cranium-cracking headscissors and throat-snapping neckscissors.
He barely makes a sound as well, he senses her allegiance to silence, and can only grunt and moan in absolute quite agony.
Lethelle is her name, and SCISSORS are her game: Silent scissors, all is quiet, all is deadly!
More Videos You Might Like!
SVDL-0346 'Scissored Taller!' featuring Yana

$

9.99

Poor little Drew wants to be taller and I believe my thighs can help by stretching his neck and spine out a few more inches! Video Length : 30 mins. | Video Size : 856x480 | File Size: 350 MB