SVDL-0352 'Kelly's Crush Couch!' featuring Kelly Dobbins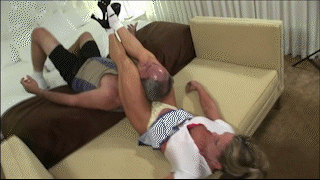 Hover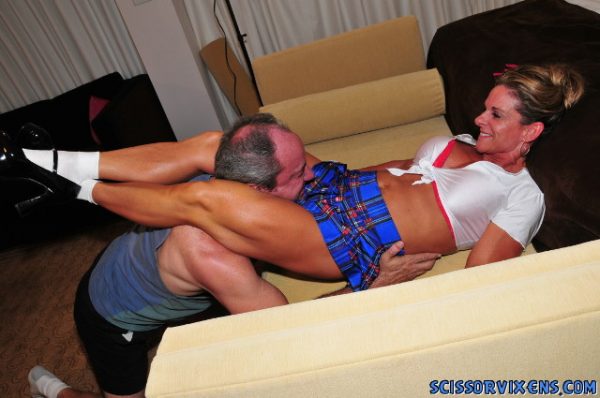 Hover
Hover
Hover
Hover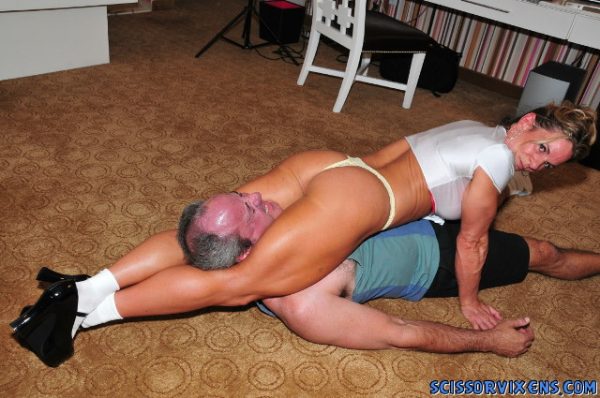 Hover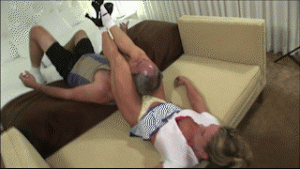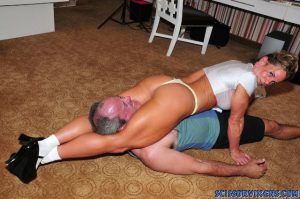 This mover wanted to know what my little couch was used for so I showed him 'Kelly's Crush Couch!'.
Video Length : 30 mins. | Video Size : 856×480 | File Size: 357 MB
Video Preview
Video Description
When a moving company rep shows us at Kelly's house to give her an estimate and notices a strange looking couch at the foot of her bed he asks her what it is.  Instead of telling the man she decides to show him and instructs him to lay down on his back with his head hanging off the edge of the bed.
While slowly positioning herself behind him on her 'crush couch' she tells him…"Now…I have to show you what this is so that you can give me a good estimate." and begins to put the squeeeeeze on the man by applying a crushing head scissors from behind.  He quickly realizes why she calls this her 'crush couch' and offers her to move it for $125.00 but that price is too high and Kelly decides to keep working the man over, one crushing scissor hold after the other, until he finally agrees to move 'Kelly's Crush Couch' for FREE!
More Videos You Might Like!
SVDL-0051 'Main Squeeze!' featuring Scarlet

$

9.99

This geeky old man wants to be my main squeeze but I don't think he can take the PRESSURE of my REAL SQUEEZE! Video Length : 31 mins. | Video Size : 480x360 | File Size: 173MB