SVDL-0059 'Naughty Nun Scissor Therapy!' featuring Lia Labowe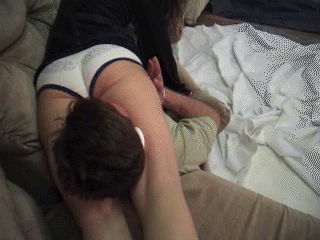 Hover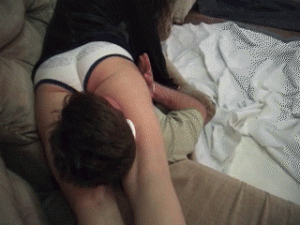 As a devout Chatholic, he wanted to get rid of the guilt from his leg fetish.  By the time I'm done with him…he'll never wanna see a pair of female thighs ever again!
Video Length : 31 mins. | Video Size : 480×360 | File Size: 175MB
Video Preview
Video Description
Jake is a leg lover from way back, also very religious, and he's come to a unique therapy center for help in curing him of his leg fetish.
The counselor has just what the doctor ordered, combining his love of leg and his devout Catholicism – enter Lia in the most sinfully sexy nun outfit you will ever see in or out of a church!
She tears him apart in some of the most frighteningly powerful scissors ever seen, her long, iron thighs bending around his skull and compressing his tortured face into a screaming mask of pain and suffering!
She wears a short nun's habit, thigh-high white nylons (which she makes him take off at one point and ties his hands together with them!) and big nun shoes to scissor stomp his wayward soul into submission!
Lia is fantastic once again, delivering a solid, sexy performance, making Jake comply with her "prayer hands" wish over and over, forcing him into a praying position and making him recite his Hail Mary's while administering scissor penance with a righteous vengeance!
After witnessing the brutal beating Lia administers, you'll want to pray for her victim!
And pray that YOU can be on the receiving end of a thrashing like this one!
Holy Scissors!
More Videos You Might Like!
SVDL-0207 'Scissor Workout!' featuring Cassie

$

9.99

So he wants to watch a football game right in the middle of my aerobics workout.  Fuck that!  I'll be using his head now to work my inner thighs! Video Length : 31 mins. | Video Size : 856x480 | File Size: 319MB