SVDL-0171 'Can I Scissor You Now?!' featuring Yasmin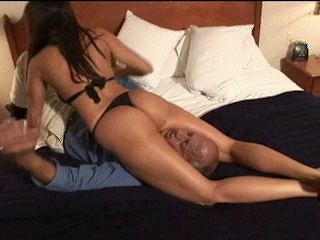 Hover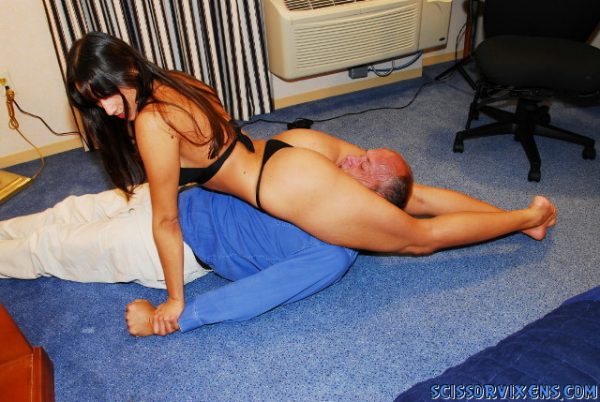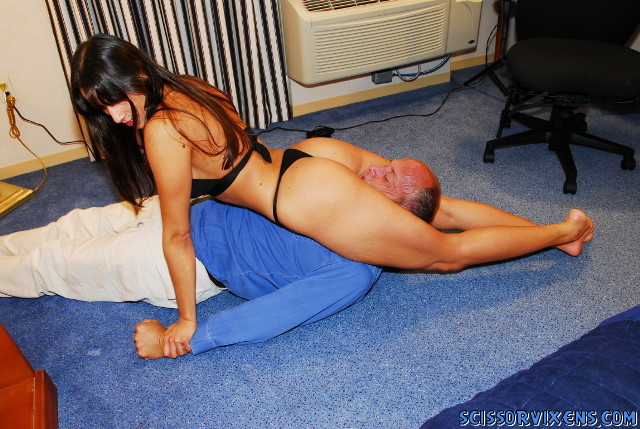 Hover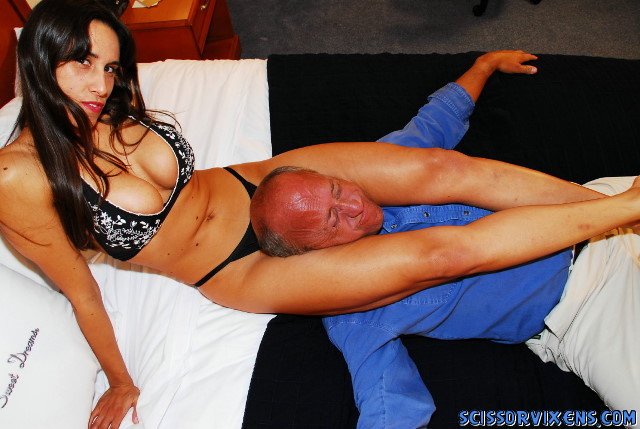 Hover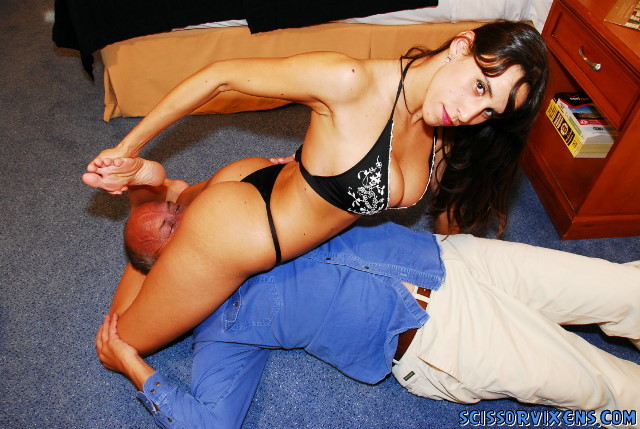 Hover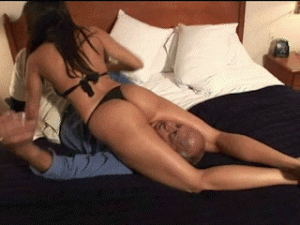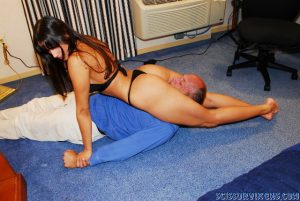 He kept yelling into his phone, "Can you hear me know!?" so I grabbed him and asked, "Can I SCISSOR You Know!?".
Video Length : 34 mins. | Video Size : 640×480 | File Size: 292MB
Video Preview
Video Description
Yasmin is fed up as her friend paces the room on the cellie, barking 'Can you hear me now'?
She angrily snaps the phone from his ear and replaces it with her thighs in a brutal scissor attack you gotta see to believe!
Bellowing "CAN I SCISSOR YOU NOW!?" she unleashes a non-stop assault with her extraordinarily powerful thighs, destroying him with never-ending, mind-numbing scissors!
Yasmin sincerely loves dominating in her head-cracking thighs and it shows as she makes him repeatedly scream his submission in her insanely powerful headscissors, figure fours and especially reverses where she absorbs his moaning face in her supple ass and potent thighs!
Throughout she dominates with sexy dialogue, pulling him close in painful bodyscissors (including the hard-to-execute figure-four bodyscissors, which she does with EASE!), cooing at him as she coils her anaconda legs tighter and tighter!
He agrees quickly to not use the cell phone in front of her, but the scissor beating continues, as she is not nearly ready to quit squeezing!
Can you hear me now?
Then hear this: YASMIN'S SCISSORS RULE!
More Videos You Might Like!