SVDL-0010 'Computer Tech Squeeze!' featuring Kyla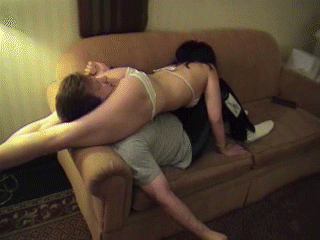 Hover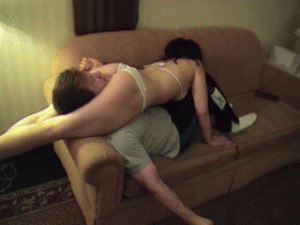 He tried to charge me for a new hard drive after it crashed so I decided to CRASH his head instead!
Video Length : 35 mins. | Video Size : 480×360 | File Size: 199MB
Video Preview
Video Description
Kyla is in full crush mode in "Computer Tech Squeeze," as a computer technician dares to try shaking her down for a new hard drive on her computer when it's still under warranty.
Upon hearing she doesn't have the cash for the job, the smarmy tech intimates there are other ways she can pay her bill.
Angrily, Kyla strips down to bra and panties, making him think he's home free until she lures him close with hints of sex and then slams her lethal legs around him in a mousetrap scissors that catches him totally by surprise and nearly knocks him out!
Kyla whips him into scissor after frightening scissors, her lithe little body an all-crushing, all-scissors machine that seems eager to SQUEEZE his head to a bloody pulp!
This exotic vixens's thighs never looked better in as punishing a display of powerful scissors action you'll EVER see!
More Videos You Might Like!