SVDL-0102 'Thighs, Hold The Fries!' featuring Bombshell Mandy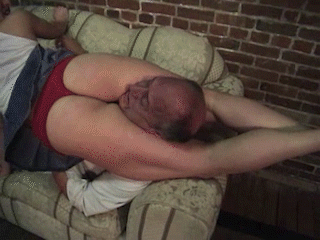 Hover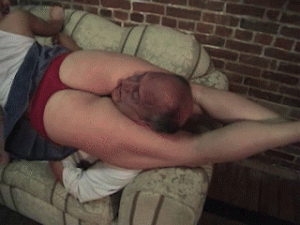 He complained about us not having any thighs to go with his fries.  Ok, time to give him THIGHS he can't handle!
Video Length : 31 mins. | Video Size : 480×360 | File Size: 172MB
Video Preview
Video Description
Home from a long day at work, this guy just wants to order his favorite delivery food: Thighs and fries.
Well the girl on the phone has bad news: No thighs tonight.
He goes ballistic, calling her every name in the book and telling her to get some thighs to his house NOW!
So Mandy shows up in tiny denim skirt and tells him she's holding the fries, but she's got thighs – her own – and then she delivers them all over his head, neck and body in a stunning display of scissor domination!
Mandy's new to the scissoring game but looks like a veteran in this one, clamping him in savage headscissors, rib-crunching bodyscissors and figure fours that, with her nearly 15-inch calves, threaten to pop his head off his shoulders!
At one point as she has him in a standing headscissors, she actually knocks him out briefly, but quickly sits down to pull him into a front headscissors before he can get his bearings!
She's aces at verbal domination, too, trash talking him endlessly and asking if HERS are the kinda thighs he had in mind!
If you order thighs from Mandy, be careful because you just may get the REAL thing!
More Videos You Might Like!
SVDL-0078 'KO Legs!' featuring Senona

$

9.99

He though he could take a punch but found out he couldn't.  Now lets see if he can take my THIGHS around his neck! Video Length : 29 mins. | Video Size : 480x360 | File Size: 161MB