SVDL-0427 'Powerful Peighton's Savage Scissors!' featuring Powerful Peighton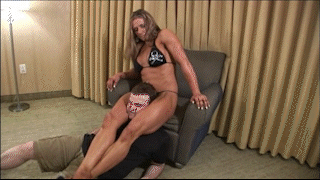 Hover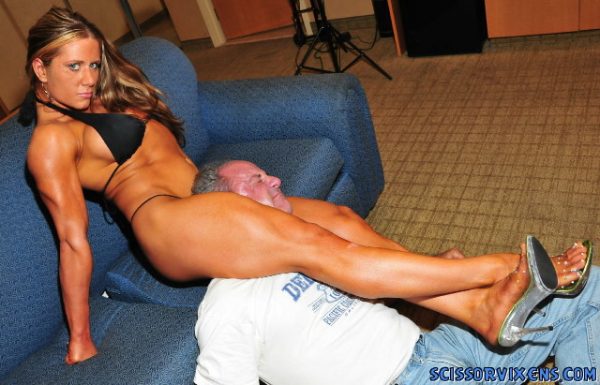 Hover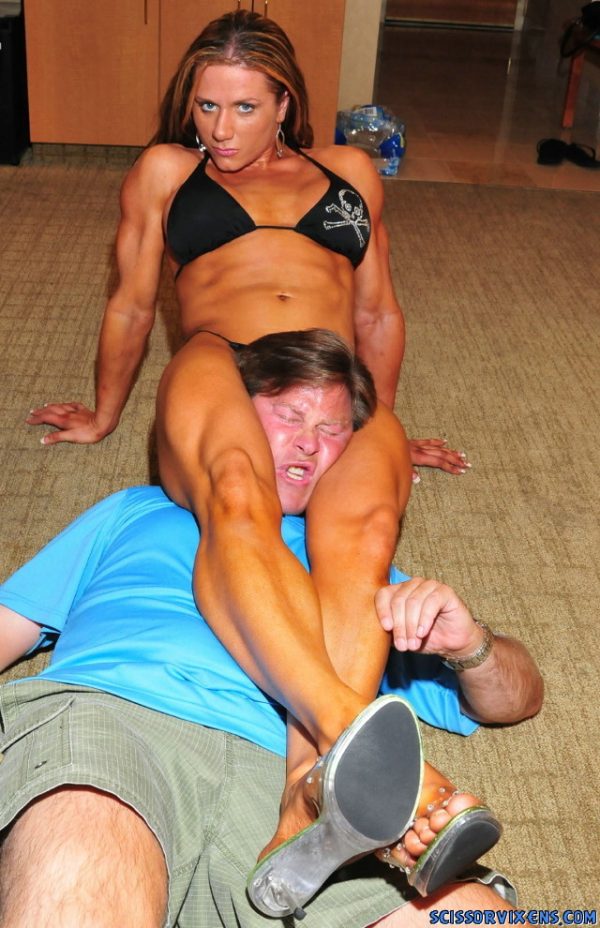 Hover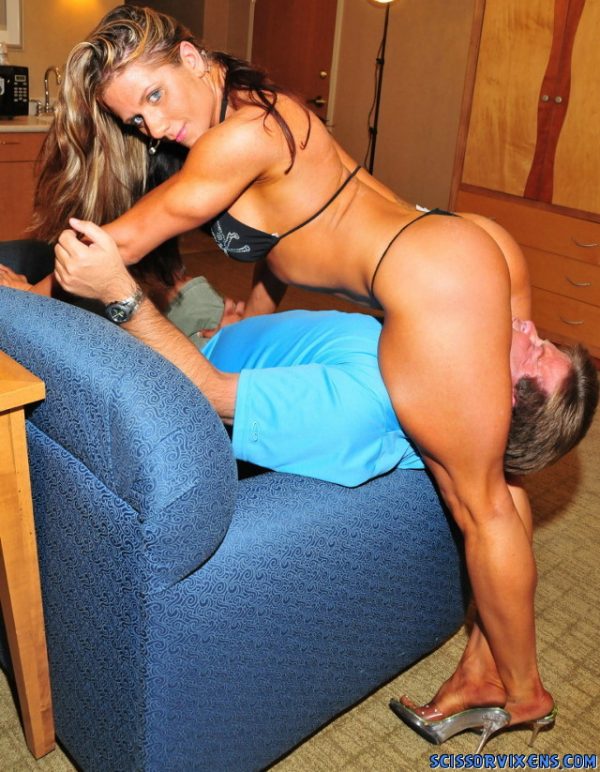 Hover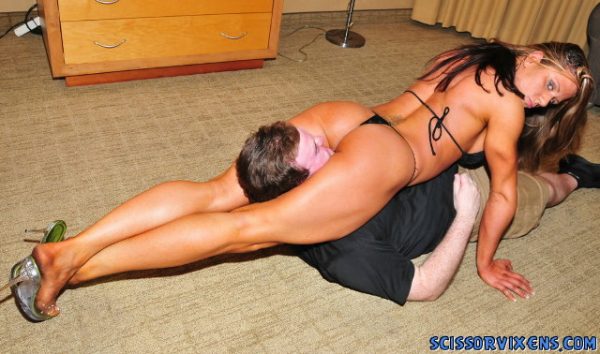 Hover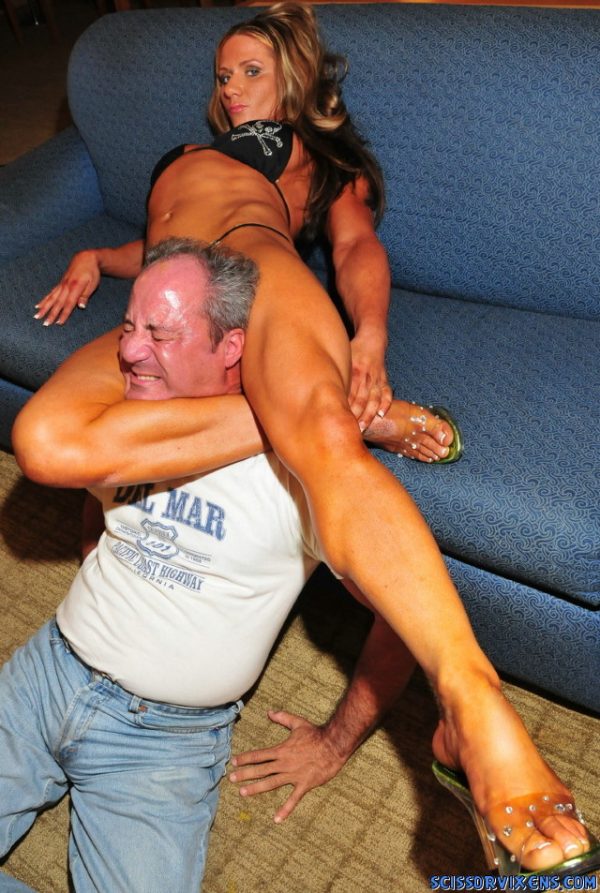 Hover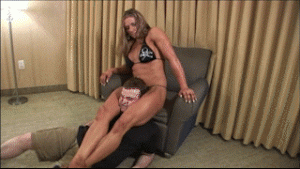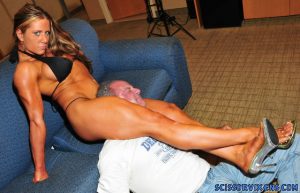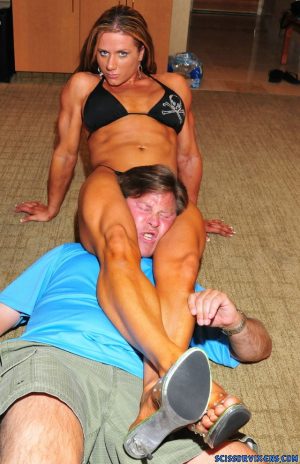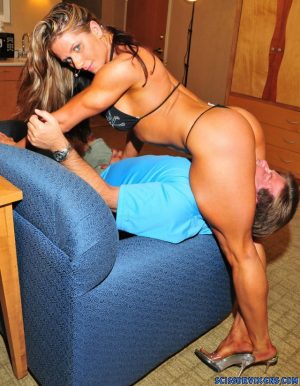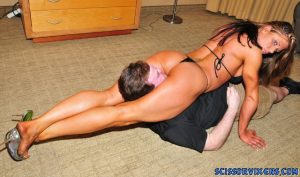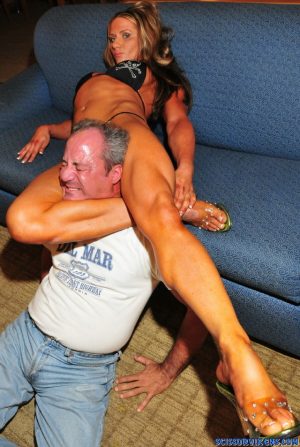 Scissors so BRUTAL…it took 3 different victims to get through Powerful Peighton's SAVAGE SCISSORS!
Video Length : 16 mins. | Video Size : 856×480 | File Size: 207 MB
Video Preview
Video Description
Just one look at Powerful Peighton's free preview photos for this video says it all!  This insanely sexy figure competitor is indeed…all POWER and she more than lives up to her name!  This is savage scissors at it's best and most agonizing for the 3 dopes brave (or perhaps foolish) enough to allow her to wrap her thighs of solid steel around their heads!
Powerful Peighton even took great joy in this video in torturing her long-time male assistant (aka slave) for screwing up on more than one occasion throughout the day.  This was the first time he had been scissored by her and afterwards…he admitted he was always skeptical about the power of a woman's scissor hold until after his boss, Powerful Peighton, put the squeeze on him!  I forgot to teach the poor guy how to tap out and after nearly getting killed by her first two scissor holds from his inability to verbally cry out his submission….I showed him what to do.  Needless to say…her perfected the tap-out technique mighty fast after that.  And tapping out is exactly what I and the other victim did as well.  When Powerful Peighton puts the squeeze on you…you have only two choices…submit or it's lights out!
More Videos You Might Like!
SVDL-0021 'Give Me An 'S'!' featuring Sophia

$

9.99

He told me I missed the cutoff for cheerleading auditions so now it's time to give him an 'S' for SCISSORS! Video Length : 28 mins. | Video Size : 480x360| File Size: 160MB