SVDL-0227 'The Librarian's Late Fee Squeeze!' featuring Anna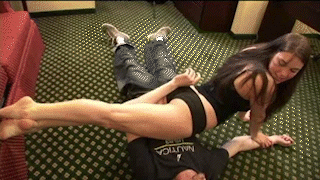 Hover
Hover
Hover
Hover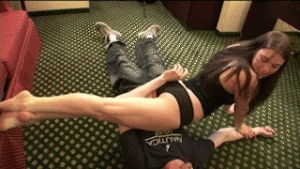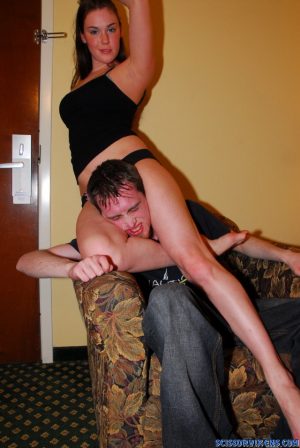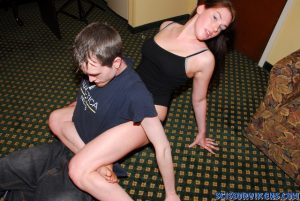 I caught this little pervert sniffing my panties.  Lets give him a taste of my SCISSORS!
Video Length : 30 mins. | Video Size : 856×480 | File Size: 319 MB
Video Preview
Video Description
Anna, who is a librarian in real life, plays Ms. Green, the librarian. She decides to pay a visit to a young man's apartment looking to recover a book he checked out of the library months ago without returning it. After the foolish man claims that he can't find the book and doesn't know where it is anymore, Ms. Green happens to find it wedged in the side of the chair she is sitting on.
She then explains to him that he is now going to have to pay a late fee for failing to return the book on time and for attempting to hide it from her. She stands up, slips out of her conservative librarian attire, and strips down to a pair of short, skin tight bootie shorts and black top. Now it's time for the man to pay the price as Ms. Green administers her 'late fee squeeze'!
More Videos You Might Like!