SVDL-0176 'The Right To Remain Scissored!' featuring Justice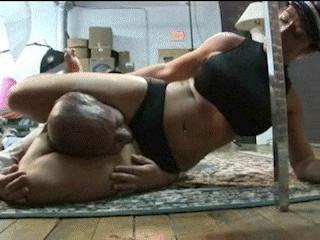 Hover
Hover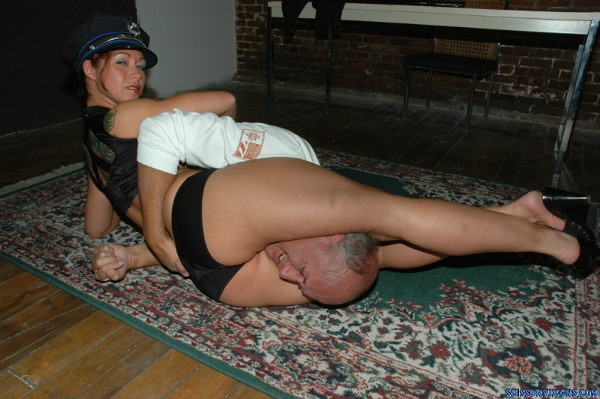 Hover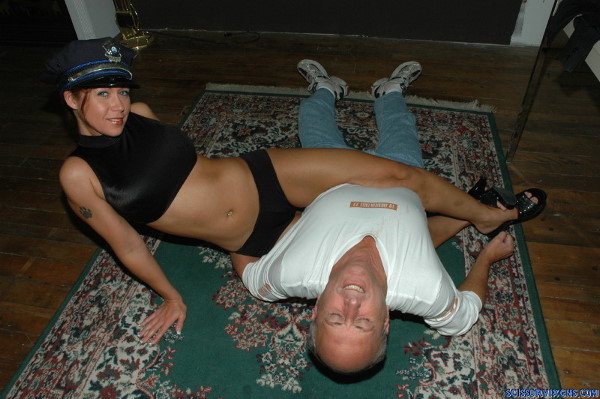 Hover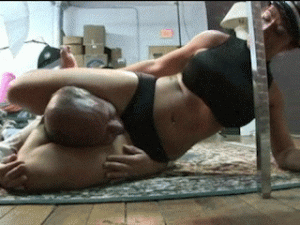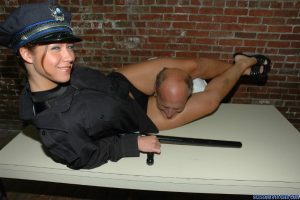 This perp loves attacking women but refuses to confess.  Well, the long, powerful LEGS of Justice will SQUEEEZE a it out of him!
Video Length : 30 mins. | Video Size : 640×480 | File Size: 257MB
Video Preview
Video Description
Now HERE'S a cop we wouldn't mind seeing on TV: Justice, in "Right to Remain Scissored!" as an officer – looking unbelievably hot in black boy shorts and sinfully tight top, cop hat and blouse and carrying a nasty black baton – telling a handcuffed perp suspected of attacking women that she's gonna SQUEEZE a confession outta him because "You have the right to remain SCISSORED!"
She slithers across the desk and engulfs his face and skull in the sexiest pair of man-eating thighs you'll ever see!
Officer Justice is one mean head-cracking bitch, as her superbly smooth and crushingly powerful thighs devour him in scissor after scissors, making him beg for mercy and scream for his life!
Her reverse scissor is chilling to watch as his face is lost in the massive crush of her punishing thighs, as is her neckscissors that just about pops his head off his shoulders!
"Would you rather be behind bars or IN MY SCISSORS!" she screams at him, finally getting him to 'fess up to his crimes!
Never mess with the legs of the law when they belong to Justice!!!!
More Videos You Might Like!
SVDL-0257 'Mrs. Crush!' featuring Piper

$

9.99

Poor Mikey has no idea what detention is like with Mrs. Crush but he's about to find out! Video Length : 27 mins. | Video Size : 856x480 | File Size: 279 MB