SVDL-0105 'My Scissors Routine!' featuring Senona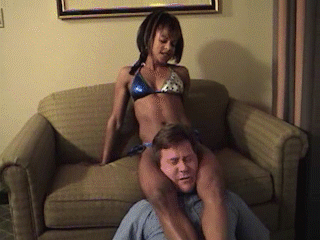 Hover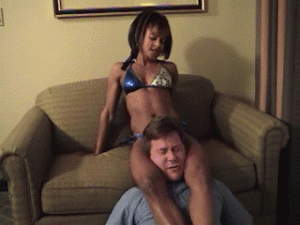 First he didn't like my bikini and then said my fitness routine of leg scissors isn't allowed.  Oh really…maybe this will change his mind!
Video Length : 30 mins. | Video Size : 640×480 | File Size: 226MB
Video Preview
Video Description
The incomparable Senona stars in "Her Scissors Routine," playing a fitness competitor (not a stretch for her, she is one in real life!) who comes before a judge who says her two-piece outfit is too small and poo-poos her desire to use scissors as part of her routine!
She makes a believer out of him by bombarding him with what has to be one of the most savage series of scissors ever recorded, absolutely cracking his skull with her lean, rugged and brutal thighs!
She possesses a truly insane figure four, her slender but incredibly strong calf almost popping the man's head off his shoulders.
He finally says he can't rule on what she can do in competition and insists on bringing in the commissioner.
She does, and Senona goes even nuttier on him, peppering her endless scissoring onslaught with punches, slaps and kicks.
She's especially fond of the reverse headscissors – her victim's head sticking out the backs of her rugged thighs and looking down them – and also employs a nasty scissor bomb technique: Holding his head against one thigh and raising the other leg as high as she can and SLAMMING it down on his skull over and over before whipping her legs together blurry fast to lock on tight and squeeze down hard!
She gets what she wants in the end because Senona's Scissors Routine RULES!
More Videos You Might Like!
SVDL-0019 'Ms. Squeeze!' featuring Debra D'Andrea

$

9.99

They call me Ms. Squeeze and when I want information...I get it.  Too bad for my boss, I'm gonna keep it this time and put the FINAL SQUEEZE on him! Video Length : 47 mins. | Video Size : 480x360 | File Size: 266MB