SVDL-0106 'Close Up Scissors!' featuring Jasmine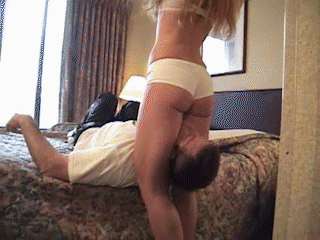 Hover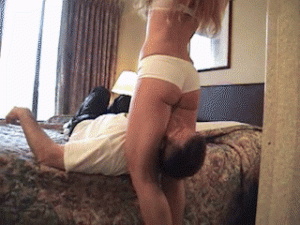 I caught this pervert with binoculars trying to get a closer look at my ass and thighs.  Ok, lets see how he likes my ass and THIGHS up close in his face!
Video Length : 30 mins. | Video Size : 640×480 | File Size: 221MB
Video Preview
Video Description
Come on, we've all done it at least once.
You see what appears to be a hot looking babe off in the distance so you reach for your binoculars to get a closer look.
And what about the fear and excitement of actually having that gorgeous gal look up and catch you getting a close up view with those binoculars, wondering what the consequences might be?
Well, for this unfortunate man, who gets caught by our sexy new ScissorVixen, Jasmine, the consequences are quite painful!
After Jasmine catches the perverted business man checking her out from his 4th floor hotel room window, she marches right up to his room and knocks on the door.
The man appears to be stunned that she is standing outside his hotel room and he starts reaching for a lame excuse as to why he was staring at her through the binoculars.
She pushes her way into his room, gives him a tongue lashing and then after tossing his sorry ass on bed, the lashing continues…a leg scissor lashing that is with her gorgeous, long, powerful thighs!
For the next 30 minutes, this business man is taught a lesson that he won't soon forget as Jasmine administers all forms of crushing scissor holds from brutal, eye popping front headscissors to rib cracking bodyscissors to smothering reverse headscissors.
In one incredibly SEXY reverse headscissors, Jasmine taunts the man with the most amazing display of buttocks muscle control we have ever seen as she alternately flexes and bounces one glute muscle then the other before clenching both cheeks together to exert mind blowing pressure that nearly sends him to la-la land.
Jasmine finally decides it's time for her to get a closer look as she grabs his binoculars and zooms in on his tortured face.
While she's got him in focus…she applies brutal squeezing force to her front headscissors that nearly knocks him out!
So, the next time you decide you want to get a closer look…you better hope it's not Jasmine you set your sites on or she'll give you something you don't want…a look at her "Close Up Scissors".
More Videos You Might Like!