SVDL-0258 'The Scissorcutioner!' featuring Trinity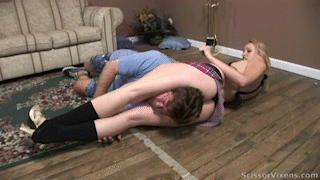 Hover
Hover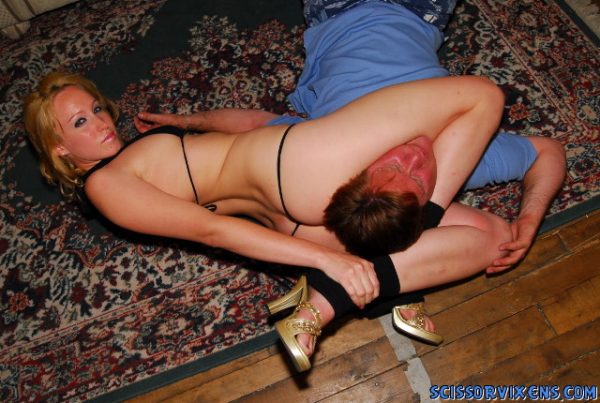 Hover
Hover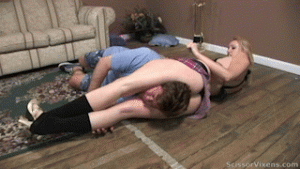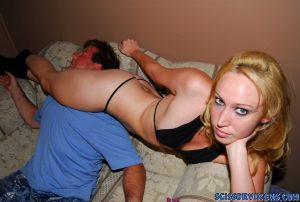 When they don't want to talk, they hire me…The Scissorcutioner!
Video Length : 30 mins. | Video Size : 856×480 | File Size: 206 MB
Video Preview
Video Description
A man is restrained to a chair with has hands handcuffed behind his back refusing to talk.  In walks a tall, gorgeous blonde Amazon wearing the skimpiest of outfits and tells the man that she's there to make him talk.  As he begins to chuckle at the silly notion that a woman was sent to do a mans job she draws his attention to her long, lean and ohhhh so powerful thighs…"You see these legs?" she asks the man.  "Yeah…what about 'em?" he replies.  "Well…they call me the Scissorcutioner and I'm gonna to make you talk with these legs!"
 And talk he does but not before 30 minutes or so of excruciating agony and plenty of screams between the crushing thighs of 'The Scissorcutioner'!
More Videos You Might Like!