SVDL-0084 'She Speaks Scissors!' featuring Natasha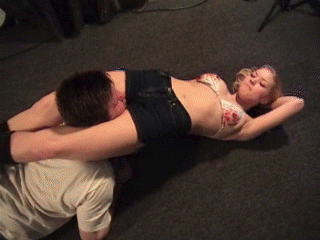 Hover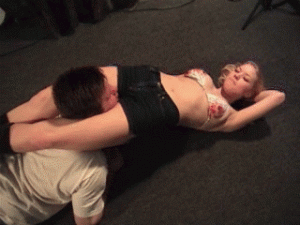 He doesn't like it when I speak to my friends in German.  Ok, how about I speak SCISSORS instead!
Video Length : 29 mins. | Video Size : 480×360 | File Size: 164MB
Video Preview
Video Description
Natasha is on the phone speaking to a friend in her native German, and Jake is none too happy about it, bitching that she should speak English.
So she gets off the phone and goes absolutely postal in the language of scissors, all over his sorry ass.
Natasha is a rugged, GORGEOUS scissoring machine in "She Speaks Scissors," tossing him to the floor and just devouring him in brutal, crushing headscissors in her solid 21.5-inch thighs and nearly popping his head off with savage figure fours using her 13.5-inch calves, looking drop-dead beautiful in her tight jean short shorts and knee-high brown boots.
She is one of the most savage, determined and dominant girls we at ScissorVixens have ever had, and more than occasionally loves stomping and kicking her downed victim with those big boots.
She also cusses him out in German and English and at the end makes him say – in her native German – "I LOVE SCISSORS!" after which she takes him out in her rugged thighs!
We love scissors and so does Natasha – and you'll love HERS!
More Videos You Might Like!