SVDL-0336 'The Crush Zone!' featuring Cheyenne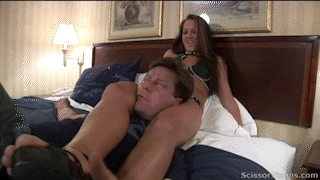 Hover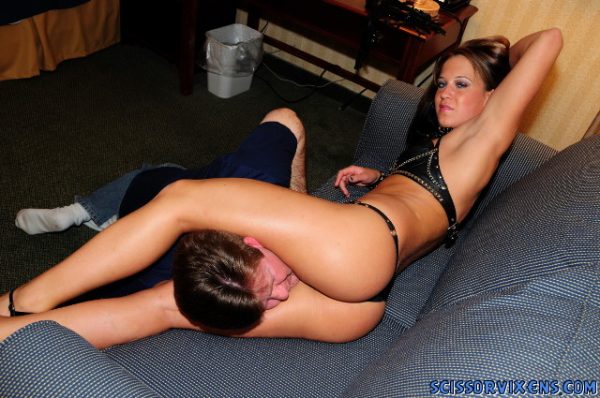 Hover
Hover
Hover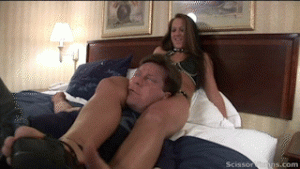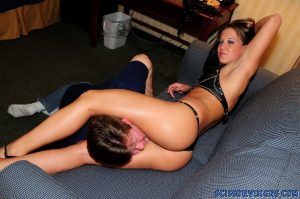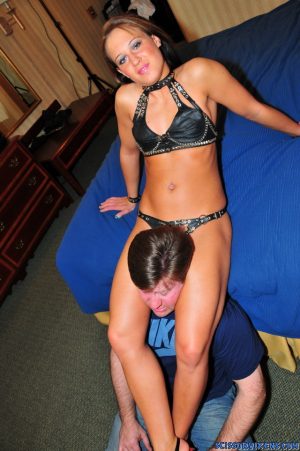 Drew wanted to test out my CRUSH ZONE…I don't think he had any idea what he, and his neck, was getting into!
Video Length : 30 mins. | Video Size : 856×480 | File Size: 345 MB
Video Preview
Video Description
Drew is ready and eager to try out Cheyenne's "Crush Zone" he's heard so much about and when she comes out in a studded leather top and matching thong and mini, along with some hot CFM shoes, he's more eager than ever – until the scissoring begins!
She pastes his face to her leather-clad crotch and her massive thighs to his whining face and a world of pain separates his fantasy from the reality of being crushed blind, blue and bewildered! Cheyenne's legs explode all over his head as her thighs devour his skull over and over, and she uses a rock-hard calf to gag him in savage figure fours! Her reverse scissor has to be seen to be believed, her perfectly shaped, bowling-ball hard ass muscles flexing as she squeeeeeeeeeezes him until he screams. This is not the treatment he envisioned, but when Cheyenne is in the squeeze mood, it's ALL about "The Crush Zone!"
More Videos You Might Like!