SVDL-0088 'Hammering The Handyman!' featuring Natalia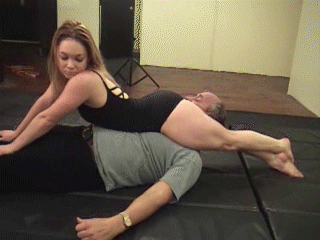 Hover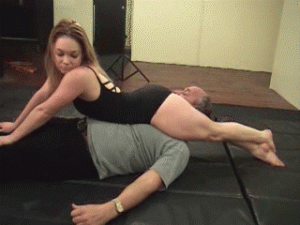 He came to fix my door but couldn't keep his eyes off of my ass so, I fixed my THIGHS around his neck instead!
Video Length : 30 mins. | Video Size : 480×360 | File Size: 168MB
Video Preview
Video Description
In "Hammering the Handyman," leggy little Natalia, a gymnast instructor, is limbering up on the mats when the maintenance man for her building comes by to fix a loose door she'd called about.
He tries to keep his mind on his work, but as she bends and stretches, his wandering eyes are caught by her muscular thighs, and she's not too happy about it.
Calling him over to the mats to give him a closer look, the little college gymnast whips her meaty, powerful legs around his head for the first of many crushing scissors, trapping him between her silky thighs and squeezing him blue!
He begs her for mercy and to let him complete his work, but she will not let up, repeatedly capturing him in her lethal legs. Natalia loves the choking leg locks, utilizing all manner of figure fours to throttle his throat and bend his windpipe, her hard calf cutting off his air supply.
The athletic little hottie also does a variety of gymnastic maneuvers including a handstand to a headscissors and a split on the back of his head to smash his face to the mats!
She not only teaches him a lesson about leering, but also gets him to agree to come to her place to repair things whenever she wants – free of charge!
Natalia's powerful little legs hammer the handyman into complete submission!
More Videos You Might Like!