SVDL-0154 'Practice Makes Perfect Scissors!' featuring Allison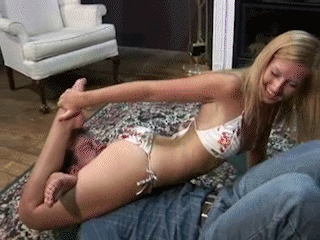 Hover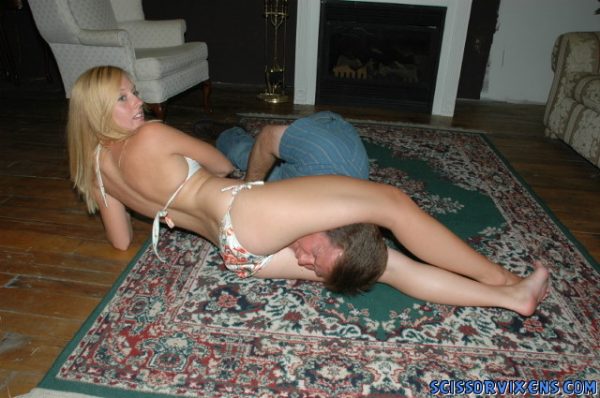 Hover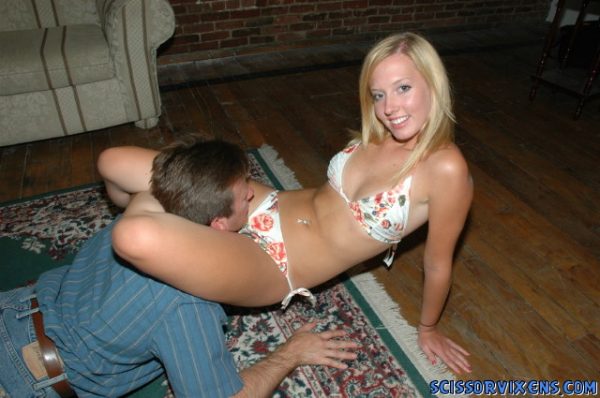 Hover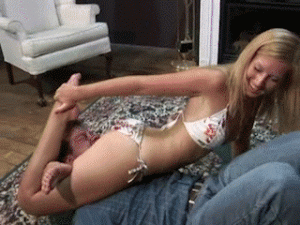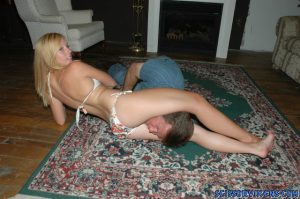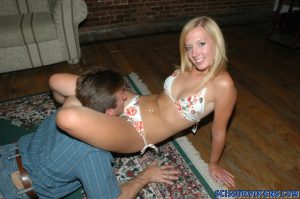 My older brother's friend used to put me in scissor holds but now that I'm all grown up…it's time to return the favor and practice my scissor holds on him!
Video Length : 30 mins. | Video Size : 640×480 | File Size: 266MB
Video Preview
Video Description
It's been a long time since Drew's been back home to visit an old friend and decides to stop over to his house to pay him a surprise visit.
Well, the surprise is on him when a young, beautiful gal answers the door to his friend's house and he soon realizes that the gorgeous blonde is his friend's younger sister, Beth, who he hasn't seen since she was little.
Beth invites Drew in and they both take a seat on the couch as Beth starts to recall how Drew used to pick on her when they were younger…putting her "in that leg hold, the scissors" as she recalls it.
Drew tells Beth that it was all in fun, just part of being young and stupid but he never meant any harm by it.
He then tells Beth that he's going to grab a bite to eat and will be back a little later to visit his friend but Beth has other plans…like showing Drew just how good she has gotten with the scissor hold after practicing it so much over the years.
Drew decides to allow Beth to humor him and willingly places his head between her smooth, tanned legs as she crosses her ankles and straps on a crushing head scissors.
He tires his best to break free but can't seem to budge Beth's powerful leg trap and decides to tap out and get out before she decides to show him more of her scissor moves.
But that is exactly what Beth has in mind and before he has a chance to dart for the door, Beth wraps his neck up in a strangling figure-4!
It's not long before Beth is having too much fun exacting her scissored revenge on Drew and even shows him some scissor moves that he's never seen before.
After 30 minutes of torturing poor Drew and getting her ultimate pay back….Beth decides the poor fella' has had enough and lets him up.
Of course Drew immediately tucks his tail between his legs and scampers out the door telling Beth that he'll just give his old friend a call on the phone instead of dropping by again.
So, if you're the type that likes to pick on little girls because you're so much bigger and stronger then they are…you better realize that one day…little girls grow up to be vengeful young ladies!
More Videos You Might Like!
SVDL-0325 'Shave My Ass!' featuring Jen

$

9.99

He didn't like me using his razor to shave my legs so, I decided to let him feel how smooth and powerful they are around his head! Video Length : 32 mins. | Video Size : 856x480 | File Size: 379 MB