SVDL-0153 'She's A Real Pain In The Neck!' featuring Yana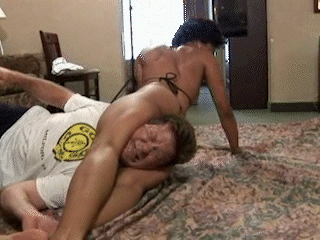 Hover
Hover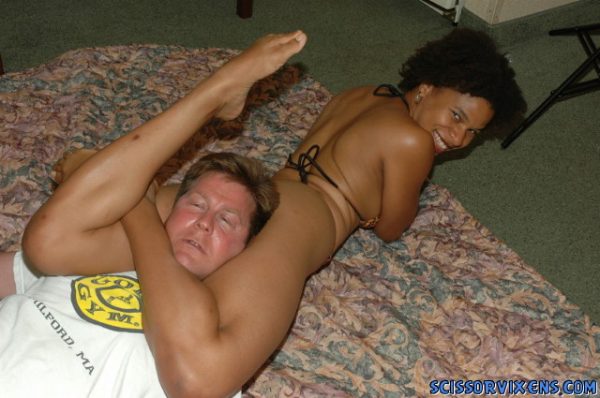 Hover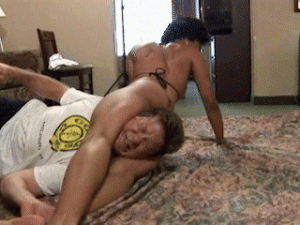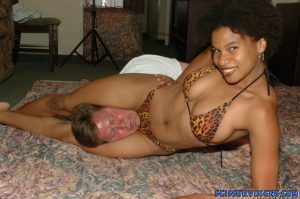 He didn't like my dance moves and told me I'm a real pain in the neck.  Alrighty then…lets show him what a REAL pain in the neck feels like!
Video Length : 30 mins. | Video Size : 640×480 | File Size: 263MB
Video Preview
Video Description
Yana knows how to dance and loves showing her boyfriend just how sexy her moves can be.
Problem is, her boyfriend is busy watching the latest game on the tube and starts to get annoyed with Yana's distracting dance moves and suggests that she take it somewhere else, perhaps in another room or the local gym.
Well, you guessed it…Yana gives him a sarcastic "what everrrrr!" reply to which he tells her what a real pain in the neck she is.
Well, that's the wrong thing to say to Yana as she decides to show him just how much of a pain in the neck she can be….for real!
Watch as Yana works her helpless boyfriend over in one excruciating scissor hold after the other.
Yana administers plenty of skull crushing headscissors, neck twisting figure 4's, mind numbing reverse headscissors and a few rib busting body scissors before she decides that she's had enough fun and tosses her sorry ass boyfriend out the door!
Next time your girlfriend decides to dance for you and you decide to call her a real pain in the neck…you better make sure her name isn't Yana!
More Videos You Might Like!