SVDL-0036 'Sleep Therapy Squeeze!' featuring Gabrielle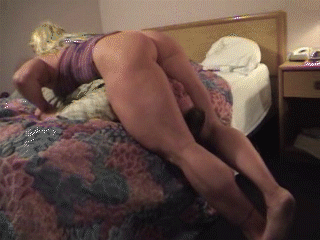 Hover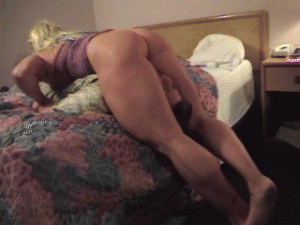 So this little asshole has problems sleeping but he won't have sleep problems anymore once I'd done with him!
Video Length : 28 mins. | Video Size : 480×360 | File Size: 159MB
Video Preview
Video Description
Want a sure-fire sleeping aide? Try the thighs on for size of one VERY muscular and beautiful blonde!
In "Sleep Therapy Squeeze," Gabby Nicander, a six-foot tower of power with thighs like beer kegs – only harder – is sharing a sleep therapy space with a little obnoxious dude who wants the bed closest to the wall.
Well, Gabby will have none of that and insists on taking the bed SHE wants and uses her amazing legs to get her way! She is relentless and brutal, devouring the little shit's head in mind-blowing scissors, her thighs so big and quads so all encompassing you can't even see a head in there on some shots!
And her ass is to die for – and in – with some of the most wicked reverse facescissors ever, her thighs crushing him closer to that steely rumpus delectus!
After having her scissored way with him, she drags him over to his bed and gives him the lights-out, nighty-night scissor punch that puts him out cold for some leg-induced z's!
You can count sheep to sleep or you can call on Gabby Nicander for a little sleep therapy squeeze of your own!
More Videos You Might Like!