SVDL-0162 'Judge My Scissors!' featuring Jana Linke-Sippl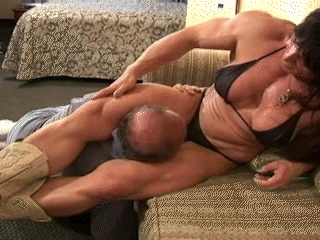 Hover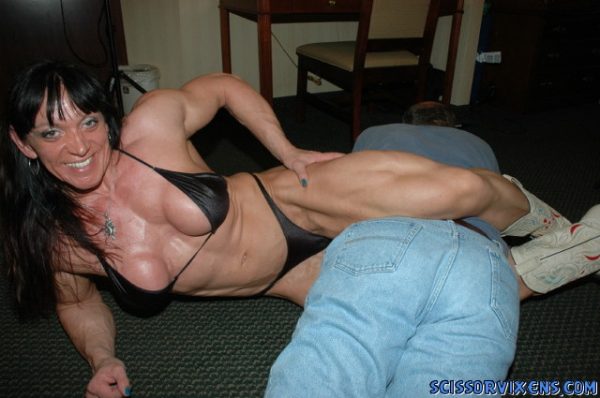 Hover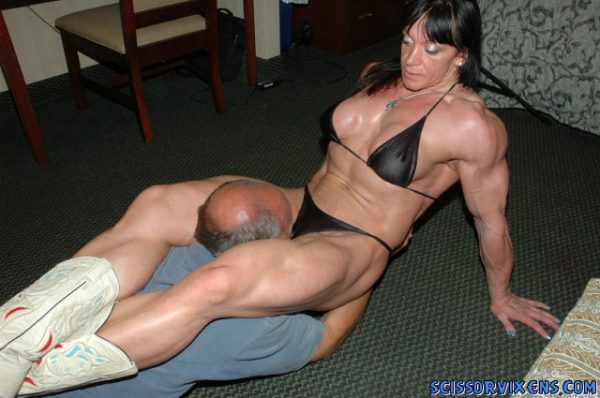 Hover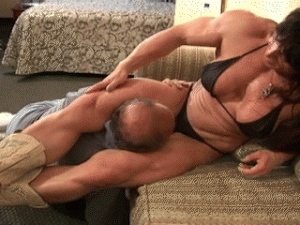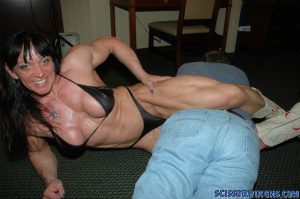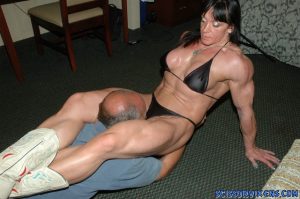 He didn't think my physique was good enough to win.  Lets see if my LEGS are!?
Video Length : 30 mins. | Video Size : 640×480 | File Size: 251MB
Video Preview
Video Description
Looking absolutely devastating in her ScissorVixens.com debut, wearing a tiny black thong bikini and sexy mid-calf cowgirl boots, Jana absolutely destroys her moaning victim in "Judge My SCISSORS!!"
Playing the world-class bodybuilder she is, she storms into a bodybuilding contest judge's room demanding to know why he graded her so low.
He tells her she wasn't that good and she proceeds to show him just how good she REALLY is, especially in the legs!
 Taking him in a standing headscissors, she just devours his skull in her bone-cracking 25-inch thighs with quads you gotta see to believe.
From there it's all scissors, all the time, as she totally dominates and squeezes her screaming victim with her contest-shape legs.
Her calves are immense, 17-inches of stunning power and when she folds one into his face for a figure four, his face is nearly lost in the meaty clamp!
Her reverse scissors is gruesome, as her marble-sculpted ass flexes inches from his red face!
She convinces him to mark her higher in the next contest, leaving him battered, bruised and bewildered on the floor as she strides away in her sexy boots!
More Videos You Might Like!