SVDL-0115 'The Gentle Assassin!' featuring Gia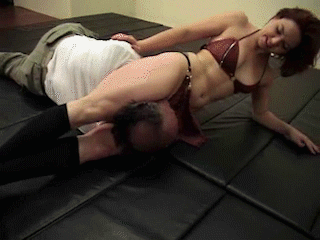 Hover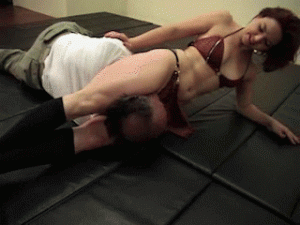 I like to have a little compassion for my victims, right before I pour it on and help them take their final breath!
Video Length : 29 mins. | Video Size : 640×480 | File Size: 225MB
Video Preview
Video Description
Good things – and occasionally lethal things – come in small, gentle packages. Gia is "The Gentle Assassin," a little girl packing a deadly punch in her unbelievably powerful legs, a woman on a mission – to lay to waste to a man she was paid to exterminate.
She is quietly professional in her determination to have her way with him, in her powerful little legs, as she tortures him in scissor after scissor, dressed deliciously in a plaid, schoolgirl bikini and blue kneesocks.
Innocence was never so dangerously packaged, however, as Gia, gently at first and then with her usual solid, deadly dominance, unleashes the full fury of her muscular thighs and dispatches him with the cold calculation of a leggy killer!
Gia is "The Gentle Assassin," but there is nothing gentle about the damage she does with her LEGS!
More Videos You Might Like!
SVDL-0456 'Scissor Necktie!' featuring Ivy

$

9.99

He was upset that I threw out his favorite necktie and started yelling at me!  Well...lets see how my thighs fit around his neck instead! Video Length : 30 mins. | Video Size : 856x480 | File Size: 355 MB