SVDL-0440 'Scissored Mirror Image!' featuring Amber Jade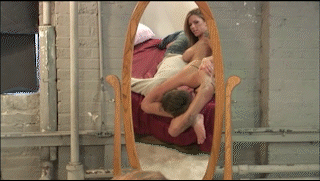 Hover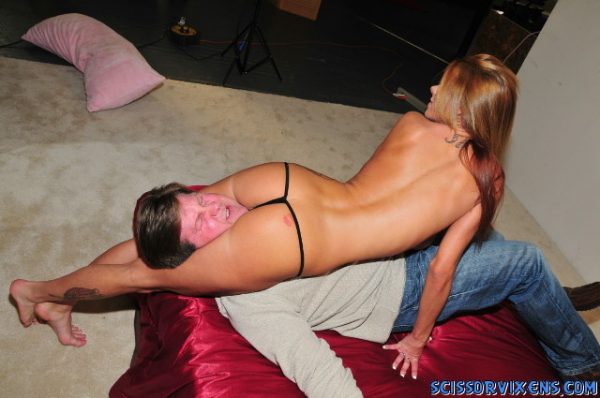 Hover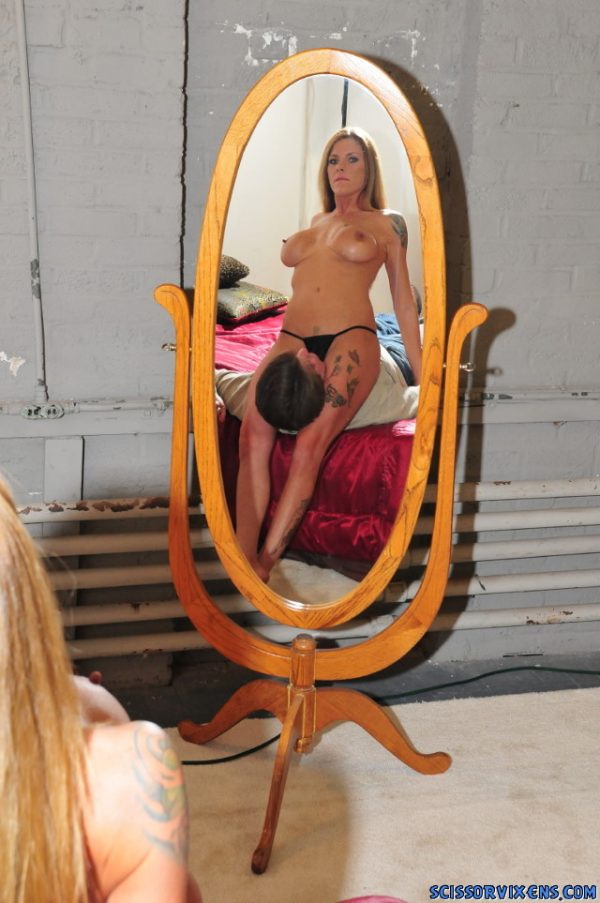 Hover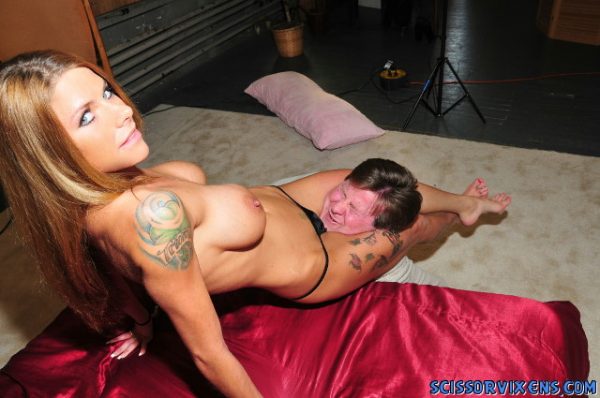 Hover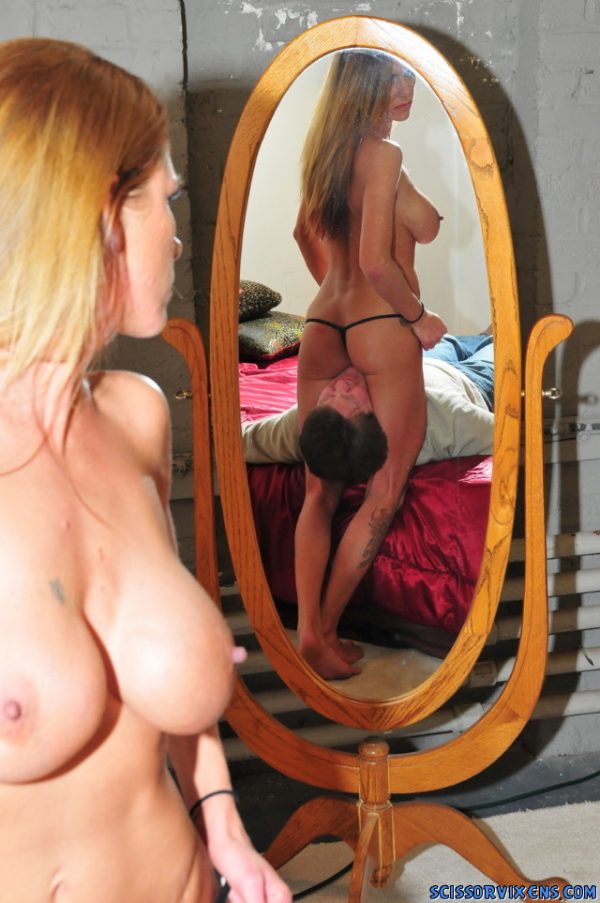 Hover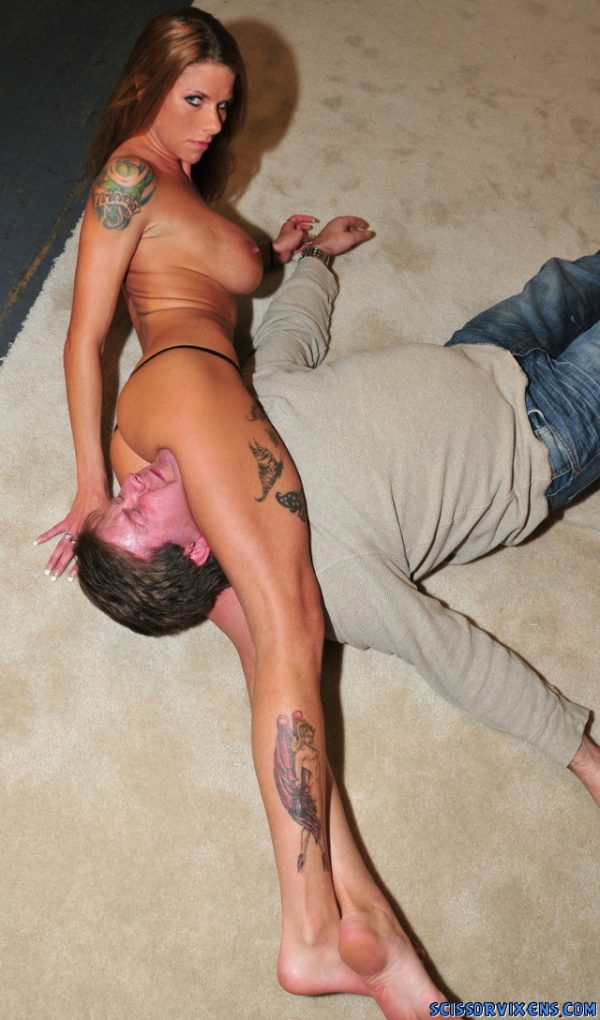 Hover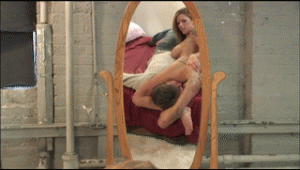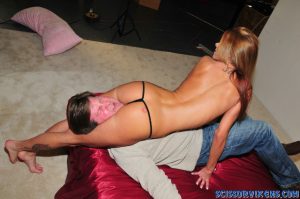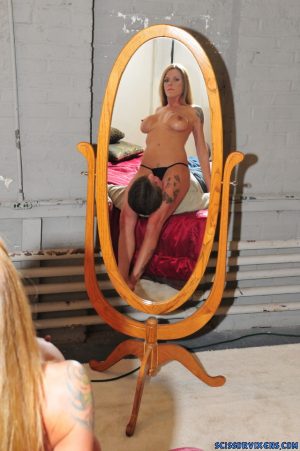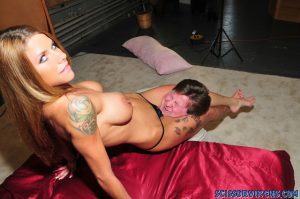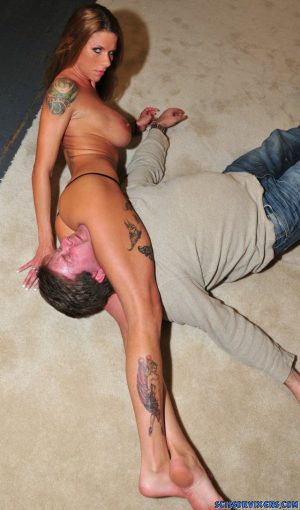 The only thing I love more than scissoring a man purple is watching myself scissor a man purple in the mirror!
Video Length : 30 mins. | Video Size : 856×480 | File Size: 348 MB
Video Preview
Video Description
Amber Jade loves to squeeze and watch herself doing it in the mirror. Her hubby's away, but Drew drops by and Amber Jade shall play – with him, using him as victim to watch her thighs ripple and explode in sinewy muscle all over his trapped face, watching herself do it in the bedroom mirror!
Drew wants no part of Amber Jade's "Scissored Mirror Image" but what choice does he have? Amber Jade's legs are a mile long and head-crushing strong, as she wraps him savagely tight in a devastating display of all-out scissor power! Her figure fours are lethal as she crimps his throat in one long, solid calf and pinches in with her tendon-laced thighs. Her reverses are especially sexy; her dancer's butt flexes in and out as she pulsates that sexy ass in his face over and over while her thighs CRUSH him blue! Mirror, mirror on the wall, who's one of the sexiest scissorers of all time…Amber Jade!
More Videos You Might Like!
SVDL-0267 'Designated Scissorer!' featuring Bella

$

9.99

As my designated driver, he refused to allow me to have one more drink.  Time for him to get drunk on my designated SCISSORS! Video Length : 30 mins. | Video Size : 856x480 | File Size: 325 MB