SVDL-0423 'Scissor Waiver!' featuring VeVe Lane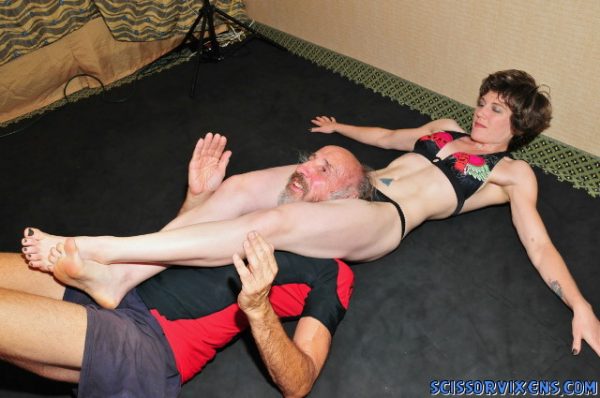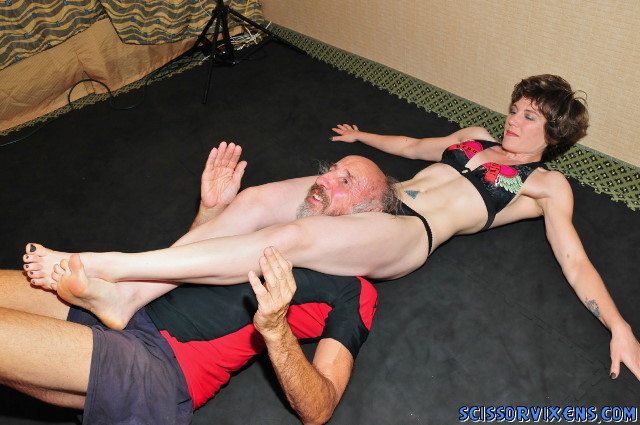 Hover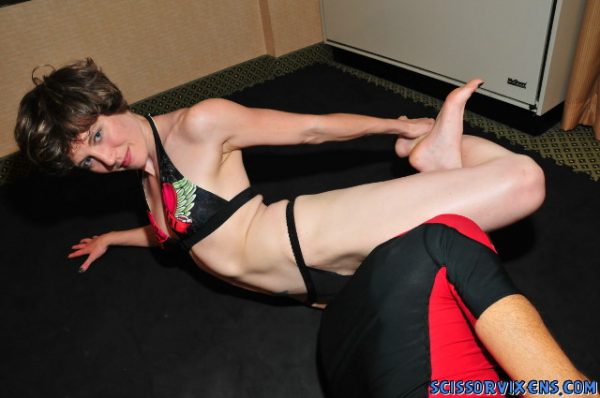 Hover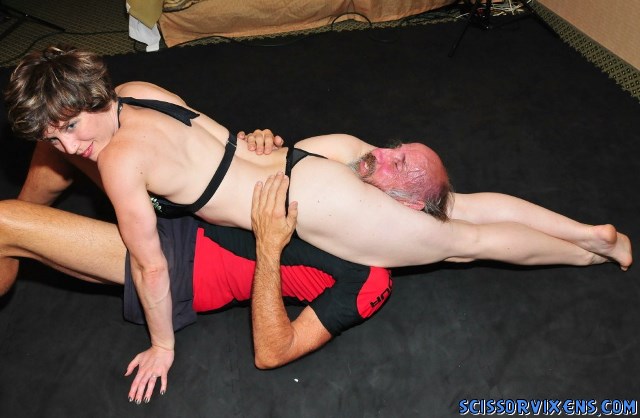 Hover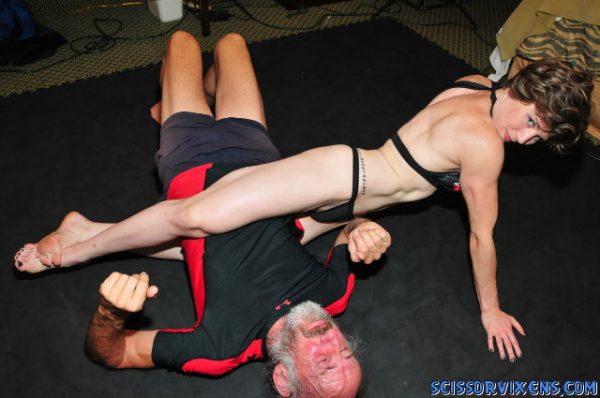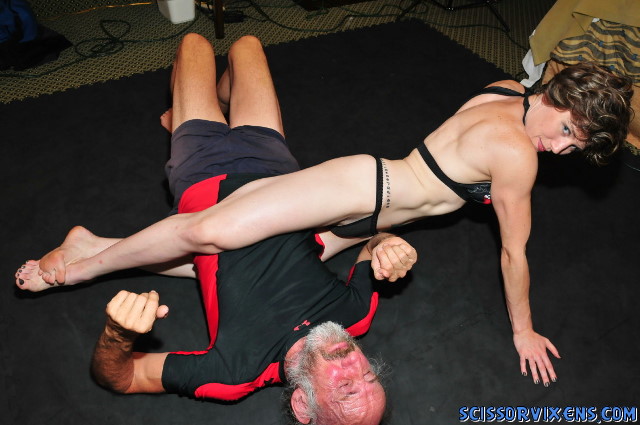 Hover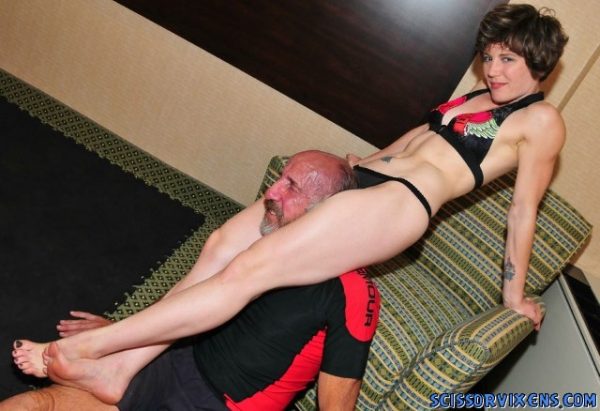 Hover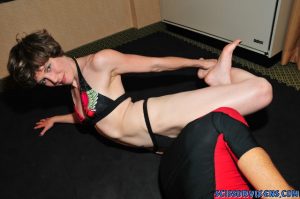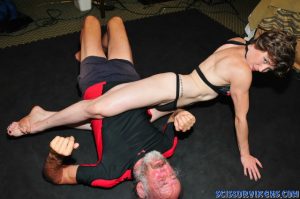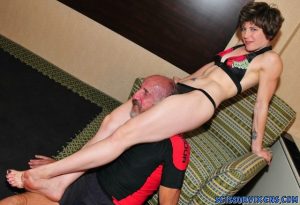 Video Preview
This session customer was much older than I'm used to so I had him sign a waiver just in case my scissors are more than his old body can handle!
Video Length : 30 mins. | Video Size : 856×480 | File Size: 348 MB
Pictures Included In Zip File: 119
Video Description
When VeVe Lane's next session customer shows up looking a bit older than her 'usual' client and requests one of her brutal scissor sessions…she decides to play it safe and asks the old man to sign a waiver just in case her scissors proves too much for his aging body. After agreeing and signing the waiver form VeVe is now free to give him exactly what he wants…a serious scissor beatdown he soon comes to regret!
She waste no time taking him to the mat and begins by quickly wrapping him up in an excruciating reverse headscissors…something she proves very good at over and over again during his grueling 30 minute scissor session! Of course what would a scissor session be without all the other forms of leggy torture as VeVe shows him her full scissor arsenal of figure-4's, rib crushing body scissors and a few other scissor twists he's most likely never seen before meeting this very popular session girl! In the end and with the 'Scissor Waiver' in hand VeVe finally decides to give the old man the ultimate experience…a VeVe Lane knock out special!
More Videos You Might Like!
SVDL-0497 'Home Invasion Crush!' featuring Angel Lee

$

14.99

SVDL-0396 'Scissor Heat!' featuring Kerri Taylor

$

9.99

SVRC-0030 'Lesson For The Posing Coach!' featuring Lia Labowe

$

9.99

SVDL-0769 'Obsessive Compulsive Scissor Disorder!' featuring Mistress McKenzie

$

14.99

SVDL-0072 'Calendar Girl Squeeze!' featuring Krissy

$

9.99

SVDL-0806 'Scissor-Busted!' featuring Darling

$

14.99

SVDL-1260 'Leg Day SCISSOR Posing!' featuring Angel of Pain

$

14.99

SVDL-0124 'Perfect Fit Scissors!' featuring Amy

$

9.99

SVDL-0875 'CRUSHED by Chichi!' featuring Chichi

$

14.99

SVDL-1104 'Mopping Him Up With My THIGHS!' featuring Brandon Areana

$

14.99

SVDL-0511 'KO's Cure For The Scissor Addict! featuring KO Girl

$

14.99

SVDL-0619 'Scissor Lesson for the Tutor!' featuring Wenona

$

14.99

SVDL-0628 'Casino Dancer Crush!' featuring Coco Crush

$

14.99

SVDL-1268 'Sablique's SAVAGE OIL SCISSORS!' featuring Sablique Von Lux

$

14.99

SVDL-0987 'Naughty Fitness SCISSORS!' featuring Brandi Mae

$

14.99