SVDL-0408 'Getting A Scissor Grip!' featuring Cherokee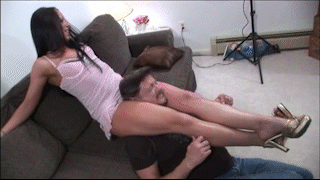 Hover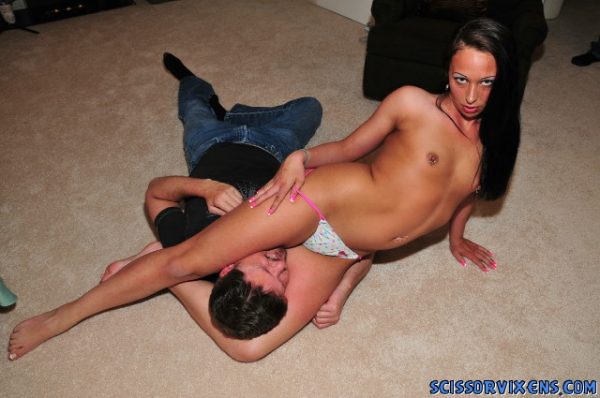 Hover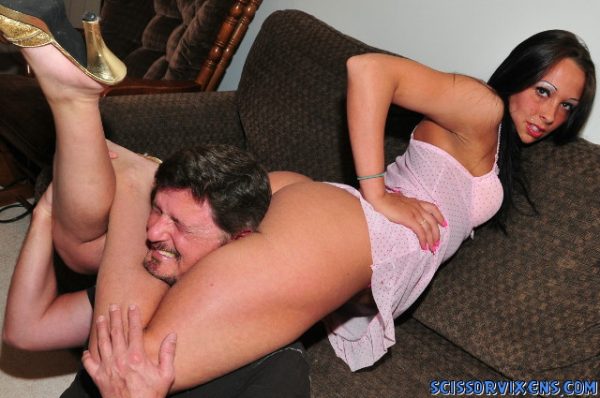 Hover
Hover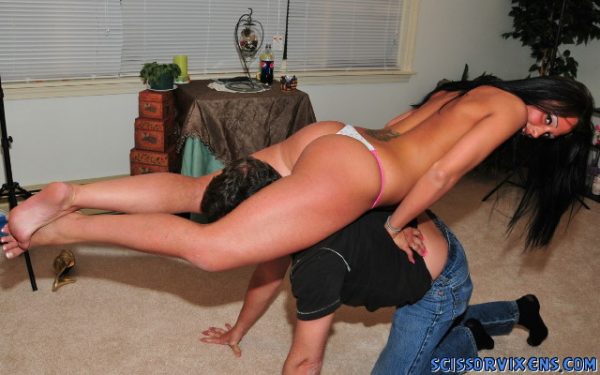 Hover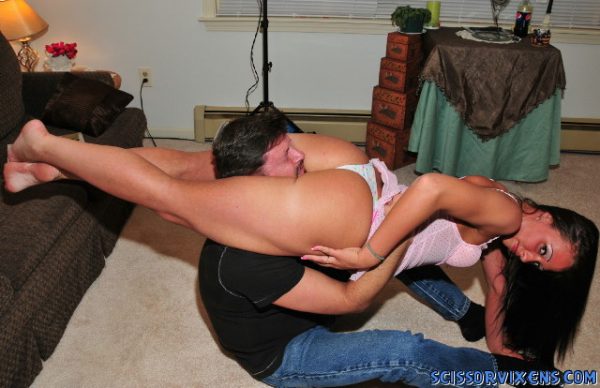 Hover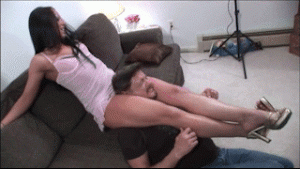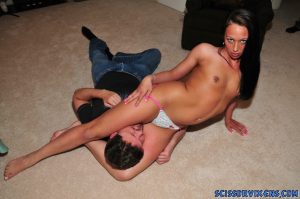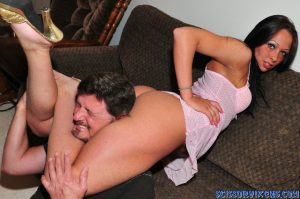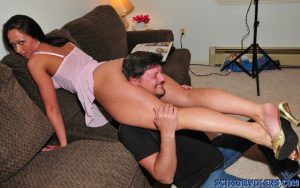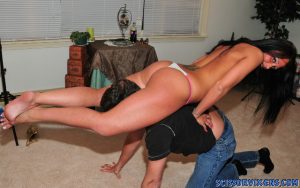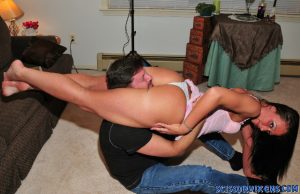 I told him to take the trash out and he told me to get a grip!  Ok, I'll get a GRIP alright, around his neck!
Video Length : 30 mins. | Video Size : 856×480 | File Size: 361 MB
Video Preview
Video Description
Dark-haired full blooded Indian, Cherokee, has finally had it with her husbands lazy-ass ways and after reminding him to take out the trash he sarcastically tells her to get a grip. Well…Cherokee is not only tired of his lazy ways but also tired of his same 'ol smartass response and tells him…"Oh yeah…get a grip huh?…I'll get a grip with my thighs around your fucking neck!" And get a grip she does…a scissor grip that has the foolish man quickly begging for his life! Cherokee's thighs are big, solid and possess skull-crushing power that can easily snap his ribs in two with gut-busting body scissors.
She works her hubby over in all kinds of scissors holds and begins to actually get turned on telling him…"You know…I think I can actually cum this way!" giving new meaning to her pleasure and his pain! In the end…she straps on a crushing front headscissors and forces him to pledge his obedience by taking out the trash when she asks him to! As he walks by her, trash-bag in hand, she points to her gorgeous but lethal thighs and says "Now remember…if you forget to take out the trash when I tell you to…you'll have to deal with these again!"
More Videos You Might Like!
SVDL-0104 'Sensual Scissors!' featuring Paige

$

9.99

I wanted to show him my new stripper dance moves but he wanted to watch hockey.  Time to show him my SCISSOR moves instead! Video Length : 33 mins. | Video Size : 640x480 | File Size: 244MB