SVDL-0296 'Scissoring The Floor With You!' featuring Julie Simone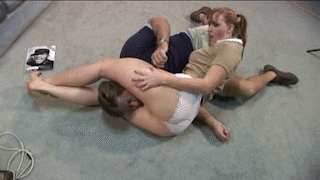 Hover
Hover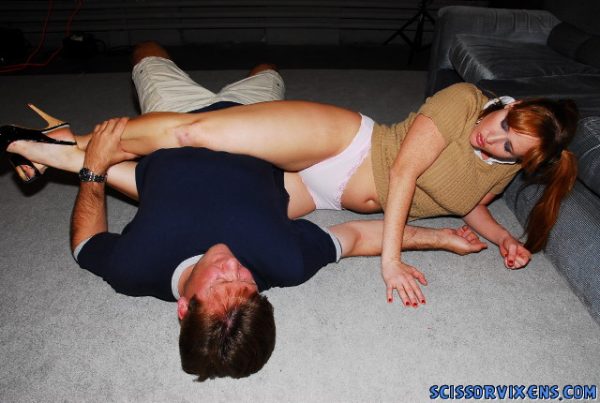 Hover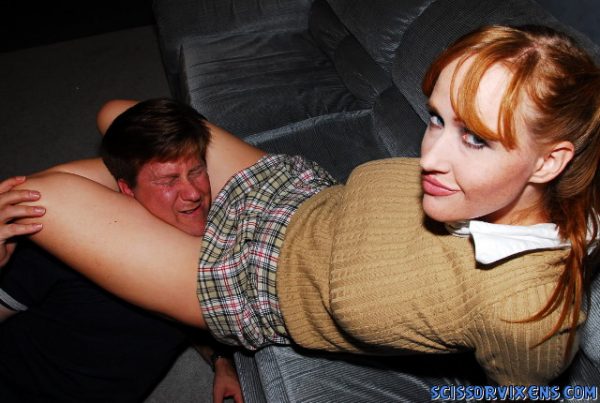 Hover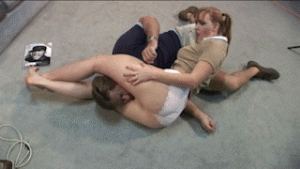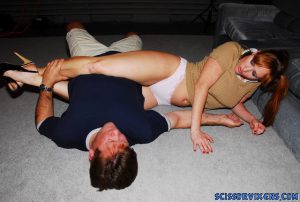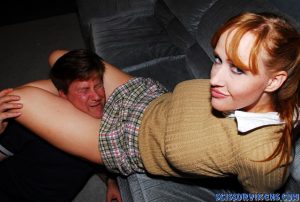 He didn't like how loud the vacuum cleaner was so I decided to cover his ears with my thighs!
Video Length : 30 mins. | Video Size : 856×480 | File Size: 355 MB
Video Preview
Video Description
Our sexy redhead, Julie Simone, returns in 'Scissoring The Floor With You!' playing a live-in maid who is trying to finish her daily chores and is rudely interrupted by Drew.  He demands that she turn off the noisy vacuum cleaner while he's reading a magazine and stomps his foot down on the power button to shut it off and in response Julie Simone stomps her scissors down all over him!
She uses her big, powerful, meaty thighs to engulf his head and body in overwhelming scissors leaving little room for him to breath all the while he pleads and begs for her to stop.  She continues her leggy torture until he is 100% compliant and eventually forces him to finish what she started…cleaning the rest of the floor while she relaxes on the couch.
More Videos You Might Like!
SVDL-0375 'Scary Squeeze! featuring Nessie

$

9.99

He didn't like my 'teddy scares' stuffed bears and threatened to throw them in the trash.  Well, time to give him something to be really scared of...my Scary Squeeze! Video Length : 30 mins. | Video Size : 856x480 | File Size: 341 MB