SVDL-0147 'Out With The Old, In With The Scissors!' featuring Allison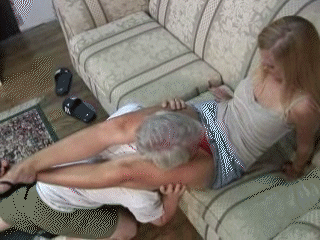 Hover
Hover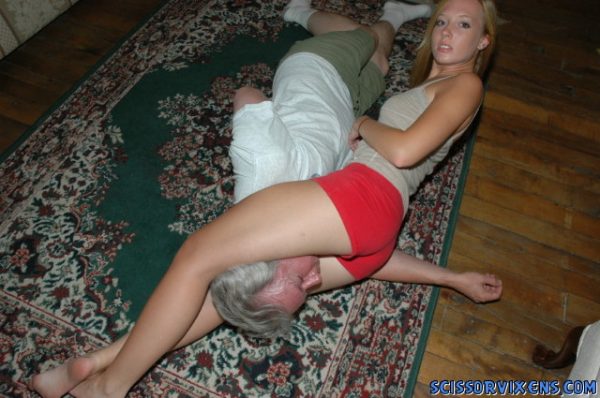 Hover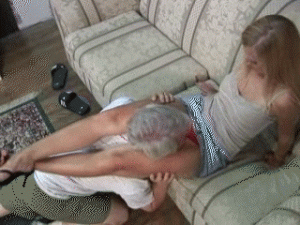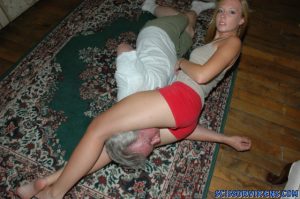 This old man has the job I want.  Time to retire him between my young, powerful THIGHS!
Video Length : 30 mins. | Video Size : 640×480 | File Size: 267MB
Video Preview
Video Description
Talk about age discrimination: Allison, a hot, young, leggy blonde, literally puts the SQUEEZE on her white-haired boss to get the promotion she feels she deserves.
HIS job! She comes to see him wearing a blue mini and quickly gets down and dirty, putting him in every conceivable scissor hold to get what she wants!
Allison is new to the scissoring scene but took to it VERY well, her athletic young body, and supple young legs, crushing him every which way but loose!
She finally gets him to agree to resign his job and recommend her for it, using her lethal legs to get the job done!
When it's time to go, it's time to go, as she reminds the old geezer – it's time to go…with her SCISSORS!
More Videos You Might Like!