SVDL-0052 'Dumb Blonde's Scissors!' featuring Gabrielle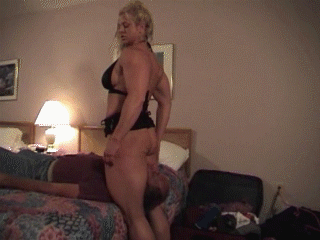 Hover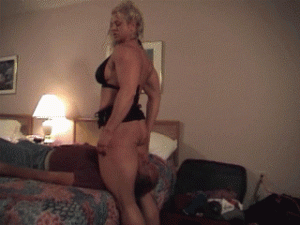 He likes to tell dumb blonde jokes so it's my turn and I'm going right to the punch line with my THIGHS!
Video Length : 29 mins. | Video Size : 480×360 | File Size: 164MB
Video Preview
Video Description
How many blondes does it take to scissor the SHIT out of a guy who's fond of telling dumb-blonde jokes?
One – but one with an amazing pair of legs, and fitting that brutal bill is Gabrielle Nicander, in "A Dumb Blonde's Scissors."
Her boyfriend is thinking he's all that when he reads a list of what he perceives as funny dumb-blonde jokes to Gabby, a blonde who's anything but dumb and everything that's powerful, a true Amazon at nearly six-feet tall and a ripped 200 pounds!
She tears into him with 25-inch thighs that completely engulf his screaming skull in crushing scissor after crushing scissor.
She is a leg-pounding punishment machine as her quads and hamstrings throb and pulsate on his agonized head, and nearly flatten his spine and belly in rib-popping bodyscissor action!
How many legs does it take to scissor this asshole into submission?
Two gorgeous, muscular and power-packed legs belonging to one scissorific blonde!
More Videos You Might Like!