SVDL-0222 'Trashing The Trainer!' featuring Gabrielle Nicander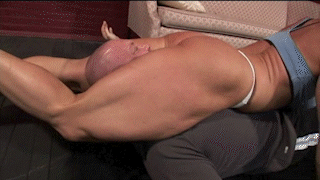 Hover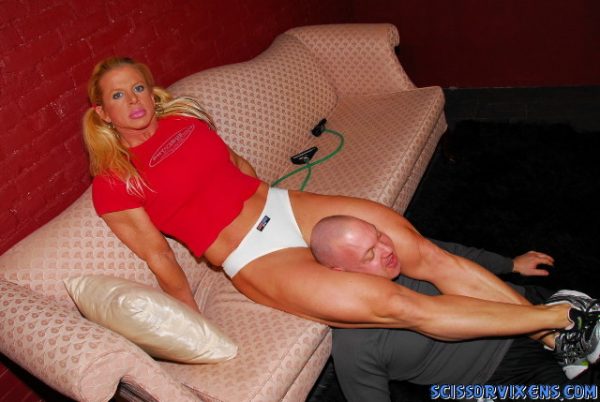 Hover
Hover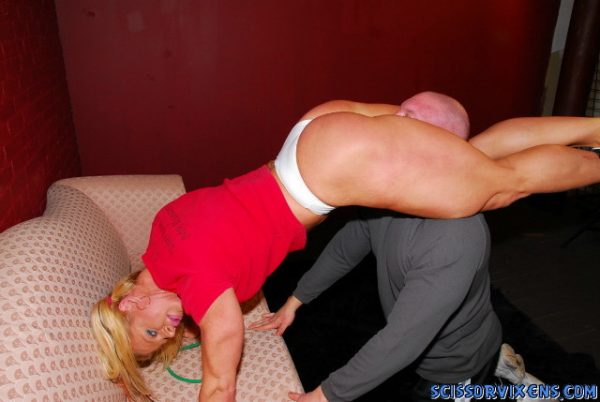 Hover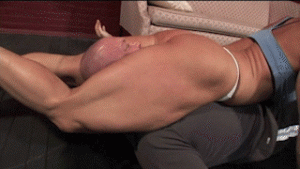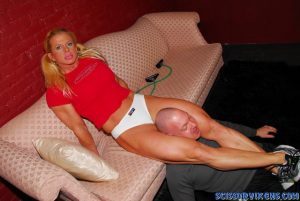 He wanted to show me how to lift weights with proper form.  Time to show him proper LEG SCISSOR form!
Video Length : 29 mins. | Video Size : 856×480 | File Size: 309 MB
Video Preview
Video Description
Bob the trainer notices Gabe the Babe doing some work and tells her she's doing it wrong. Well, HE did it wrong by daring to question such a muscle-icious hottie like the ultra-muscular Gabby Nicander! She tosses him to the floor and just devours him in one head-cracking scissor after another, totally stunning him with the savagery of her attack that is so complete, he can't utter a single sound in response!
Her giant thighs absorb his shaved head again and again, in front facescissors and rear headscissors! She's so pissed at this boob, she can't even stand the sight of him, so she tells him to get lost and summons in the gym owner, who was leering at the action from the sidelines! Gabby goes wild on the little man, engulfing his whining mug up her muscular ass and crushing him blue in her wickedly muscular thighs! In 'Trashing the Trainer' Gabe the Babe is one gym rat you do NOT wanna mess with!
More Videos You Might Like!
SVDL-0067 'The Language Of Scissors!' featuring Xeena

$

9.99

I tried to teach him how to speak Portuguese but all he wanted to do is speak the language of  love so I decided to give him a big HUG from my THIGHS! Video Length : 30 mins. | Video Size : 480x360 | File Size: 170MB