SVDL-0062 'Sexual Harassment Scissors!' featuring Julie Simone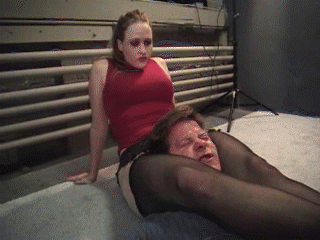 Hover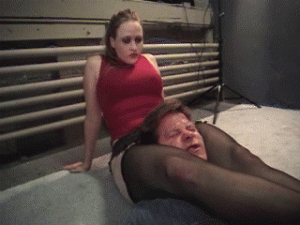 As a human resources manager it's my job to CRUSH sexual harassment as this loser is finding our right now!
Video Length : 32 mins. | Video Size : 480×360 | File Size: 180MB
Video Preview
Video Description
Mr. Jacobs is a slug of a man, always hitting on female coworkers, making crude comments, doing all the politically incorrect things that might get him fired.
Until he runs into a rather unorthodox human resource worker with a decidedly inhuman way of dealing with him: In her powerful legs!
Julie Simone looks ravishing in a very tight top and slinky gray skirt over nylon and garter and puts all of her delicious body to good use – especially her meaty legs – to show Mr. Jacobs the error of his ways.
Pounding headscissors, neck-wrenching throat scissors, brutal bodyscissors, it's all part of Julie's leggy arsenal of scissored destruction!
When she peels out of her skirt and devours him in a savage reverse facescissors, her creamy smooth ass just inches from his face and shaking madly, you'll wish she were YOUR human resource officer!
The bruising redhead never looked sexier or stronger in this all-out scissor fest of thigh-throbbing proportion!
You want to be a sexist on her watch?
Then watch out for the crushing thighs of this inhuman resource officer!!
More Videos You Might Like!
SVDL-0203 'TIP!' featuring Flame

$

9.99

This loser walked out without leaving a tip!  Time to collect it with my THIGHS! Video Length : 39 mins. | Video Size : 640x480 | File Size: 340MB