LVDL-0019 'MJ's DOMINATING Thighs! featuring MJ 'The Dominator'.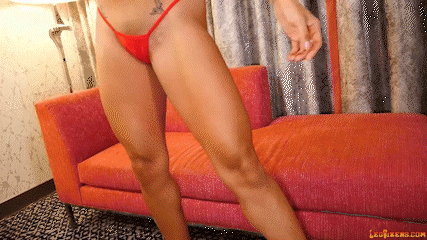 Hover
Hover
Hover
Hover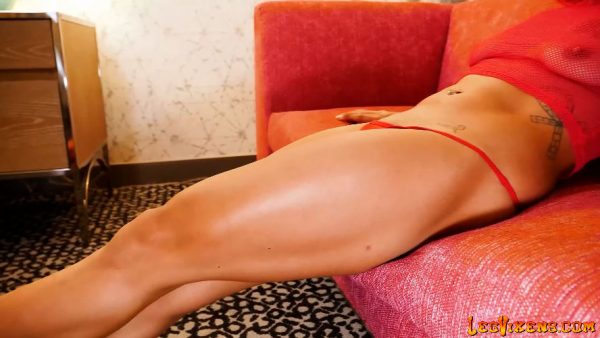 Hover
Hover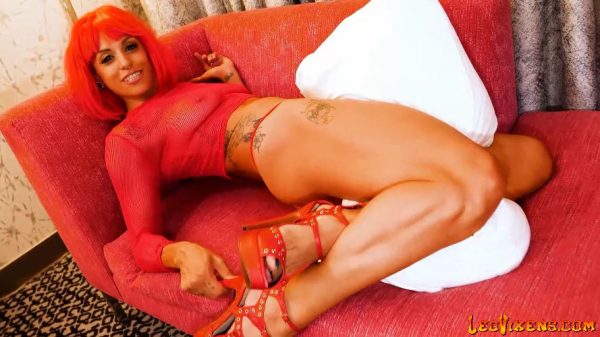 Hover
Hover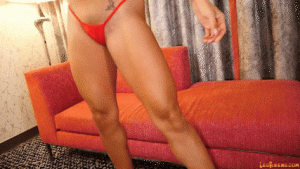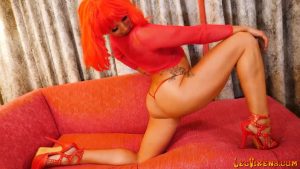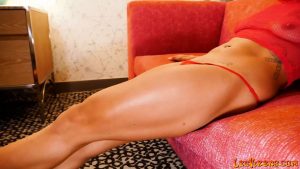 To view full size pictures, click the square below the magnifying glass.
One look at my muscular and powerful THIGHS will drive you crazy!  Think you could handle these QUADS around your neck?
Video Length: 8:16 mins. | Video Size : 1920×1080 | File Size:  628 MB
Video Preview
Video Description
MJ 'The Dominator' debuted on ScissorVixens a few years ago demonstrating what her POWERFUL THIGHS could do to a man's neck…CRUNCH!
Now she's back and this time she's gonna drive you insane showing off those same SKULLCRUSHERS in the sexiest way possible while wearing a red fishnet top and matching thong and high heels!
She even grabs a pillow and helps you imagine what it would be like to have your head trapped between those LEGZZZ for days!
So sit back and enjoy watching one of the sexiest leg-shows you'll find anywhere in 'MJ's DOMINATING Thighs!'.
More Videos You Might Like!