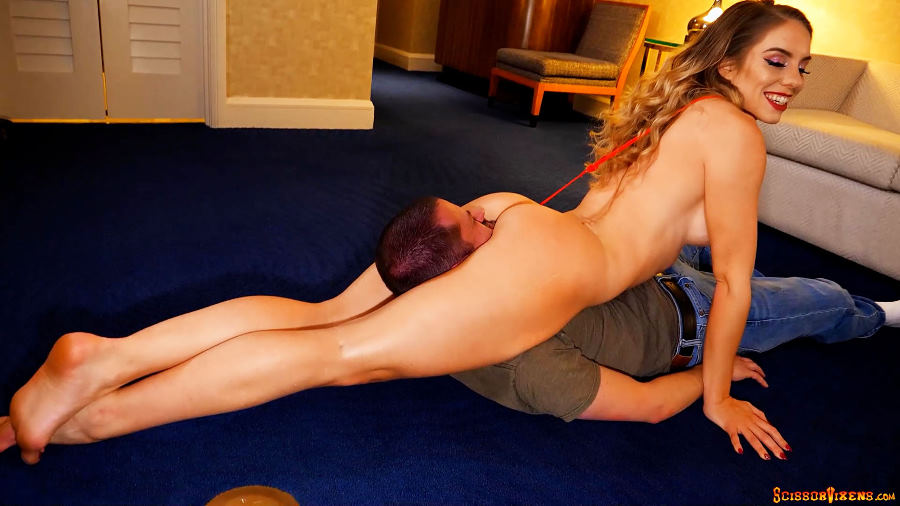 Have you ever walked into a gentleman's club and while surveying the scene suddenly your eyes get locked onto a pair of the sexiest, most athletic and powerful looking legs in the place?
Then as you are staring at her legs, she's staring right back at you knowing she's got you trapped!
That's exactly how we discovered this 5'9″ tall personal fitness instructor and exotic dancer named Cake at Vegas's premier gentlemen's club known as the Spearmint Rhino!
For anyone who has been to Vegas, and has visited this particular club, you know this is where the hottest dancers go and the club is very selective in the dancers they allow to perform there.
One look at Cake, and that incredibly fit body, there's no doubt she was an easy 'thumbs up' for the club's talent screeners.
So when I was mesmerized by her thighs, she took notice and eventually approached me introducing herself and doing the usual small talk which included where I was from and what I do for a living.
So when I told her Vegas and I was a fetish producer…she immediately seemed intrigued asking me what kind of fetish.
When I told her it's a female domination fetish where women dominate men by wrapping their thighs around them and squeezing until they tapout…she just smiled, pointed to her legs and said…"Well…I think I'm more than equipped to do something like that, don't you agree!?".
Good lord, that was music to my ears and pretty much sealed the deal!
Enjoy watching Cake CRUSHING IT here on ScissorVixens.com!
Click On Pictures To View Full Preview Page or Click On Eye Icon for Quick View.
Click On Heart Icon To Add To Your Wishlist.
$

13.99 –

$

17.99