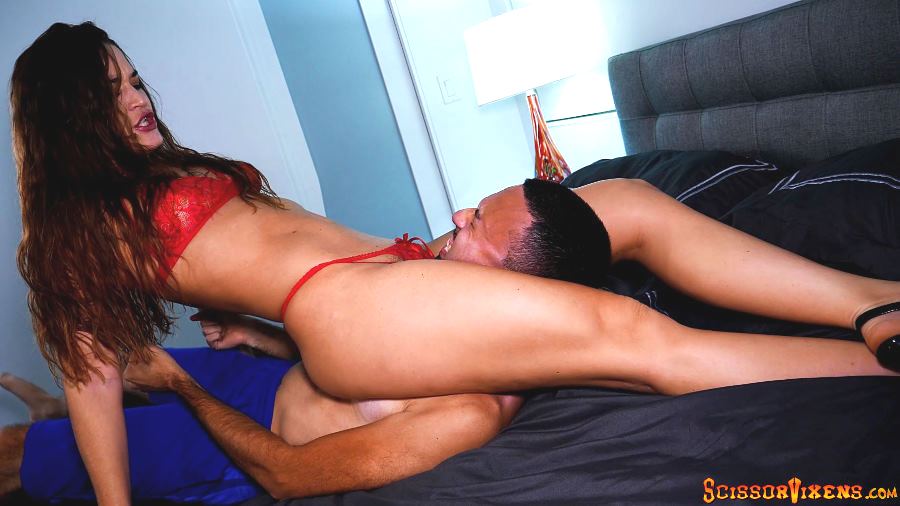 We were told several months ago by another producer that adult film start, Kendra Heart, has one of the most powerful squeezes he's ever felt.
Now we at ScissorVixens certainly have learned our lesson many, many years ago to never judge a squeeze by its leggy cover and to never underestimate it's power based on appearance.
But even though we have learned that lesson long ago, we are still taken by surprise once in a while and such is the case with Kendra Heart!
Before we shot this video I made a point to get a quick scissor sample opting for a reverse head scissors and that's when I couldn't believe what I was feeling!
I know…many of you are assuming I'm just trying to exaggerate in exchange for sales but trust me…very few of you would survive Kendra Heart's reverse head scissors before either tapping out or passing out!
The power of her SQUEEEZE and the slender build of her thighs just don't seem to add up but then she told me she's been bareback horse riding almost entire life which means…she had to use the grip of her inner thighs to keep her on the horse.
Add to that her athletic sports background of playing soccer and volleyball throughout her school years and finally, exotic pole dancing…and yep…that would explain her knockout scissor power!
Click On Pictures To View Full Preview Page or Click On Eye Icon for Quick View.
Click On Heart Icon To Add To Your Wishlist.