SVDL-0099 'Game Off, Scissors On!' featuring Debra D'Andrea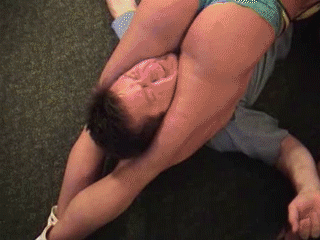 Hover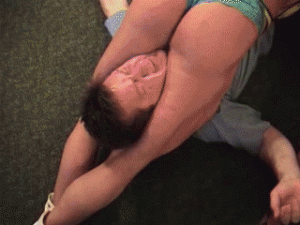 He wanted to go golfing but it's LEG DAY and it's time to work my THIGHS!
Video Length : 30 mins. | Video Size : 480×360 | File Size: 165MB
Video Preview
Video Description
Ah, a sunny Saturday morning custom made for golf – but NOT if you're married to Deb, a total fem-muscle machine, a bodybuilder with huge and today, ANGRY legs!
In this video – "Game Off, Scissors ON!!" – her golf-loving husband promised he'd go to the gym with her but he's off to the links instead – NOT!
She destroys him in brutal, angry and absolutely devastating scissors, her rock-hard thighs devouring his screaming skull over and over, quads rippling with unbelievable power until she reduces him to a blubbering mass of submission and makes him call his golfing buddy over for a little lesson of his own!
She tears into him with equal savagery, unleashing a pair of the most devastatingly brutal thighs in the business!
No one scissors quite as hard or with such extreme prejudice as Deb, and after watching what she does to these two clowns, if you love golf, you better pray your wife doesn't see this video or your game might be off, and her scissors might be ON!
More Videos You Might Like!