SVDL-0027 'Scissoring Sitters!' featuring Kyla and Amber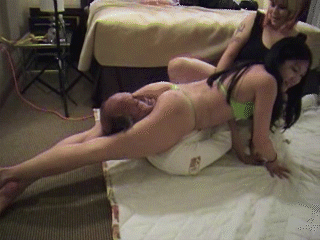 Hover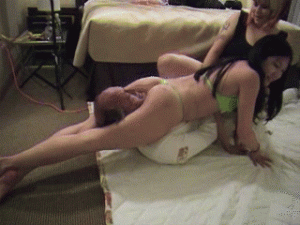 We came over to babysit his kids but he had other ideas.  Now it's time to show him how we PUNISH bad boys!
Video Length : 43 mins. | Video Size : 480×360 | File Size: 240MB
Video Preview
Video Description
Face it, we've all had sexy babysitters we've ogled, right?
Well, Kandor has two – Kyla and Amber – and ogling their long, strong legs is NOT what they had in mind when they took the job, so they turn their legs loose on him in "Scissoring Sitters," a moral tale of what happens when you piss off baby sitters who know how to SQUEEZE!
Amber's huge, powerful thighs absolutely encase his head and face in their murderous embrace, and Kyla's legendary legs nearly tear his skull off his shoulders!
These girls are brutal in their scissor applications and facesitting (Amber's fleshy rump totally hides his face!), individually and together.
The two-on-one scissoring will take your breath away as it did Kandor's who at times had four deliciously powerful legs strapped across his face and head like flesh-covered steel bands!
Don't mess with the babysitters, fellas, especially if they've got legs like this!
More Videos You Might Like!