SVDL-0032 'Perfect Picture Scissors!' featuring Bethany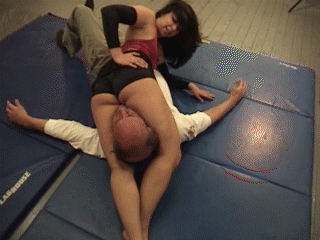 Hover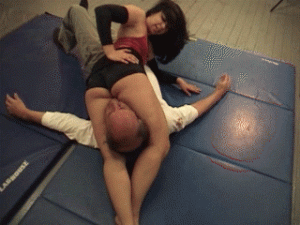 He doesn't think I have what it takes to be a model.  Lets see if he has what it takes to survive my scissors!
Video Length : 29 mins. | Video Size : 480×360 | File Size: 165MB
Video Preview
Video Description
Bethany Joy is a joy, all right, a sweet little gal of 5-2 and a seemingly unimposing 118 pounds.
But just don't piss her off! In "Picture Perfect Scissors," she is pissed at a lecherous old fart photographer who dared tell her she hasn't got what it takes to model for him.
She proves otherwise and shows she's got more than a leg to stand on, she's got two to kick his ass with!
The little vixen never looked finer in snug, butt-clinging short shorts, her potent thighs exploding around his aching head in punishing scissor after scissor.
Picture this: Bethany's scissors.
You don't have to picture it, we have it all here on film. Enjoy the view!
More Videos You Might Like!