SVDL-0023 'The Scissoring Psychic!' featuring Leanna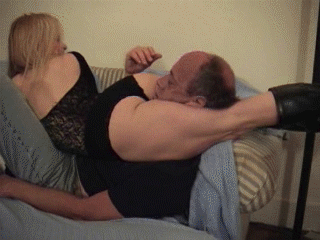 Hover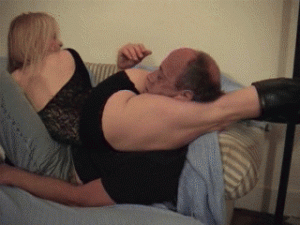 I'm a psychic and I see many PAINFUL SCISSORS in the future for this old pervert who can't keep his hands to himself!
Video Length : 28 mins. | Video Size : 480×360 | File Size: 160MB
Video Preview
Video Description
Our lovely little leggy Leanna returns in "Scissoring Psychic," the story of a man who dares to hit on this hot little scissoring seer and paying the price of some vicious squeezing as a result!
Leanna is smokin' hot in this one, sporting a long skirt, bandana and boots and luring him to her powerful legs after he makes a move on her.
She whips the skirt aside and her legs 'round his neck, and from there it's one brutal series of snapping scissors after the other, as Leanna rides him in as brutal a scissor thrashing as we've seen!
If you've seen Leanna's work before, you know she favors a jerking, jolting scissor technique that has her little but VERY powerful thighs banging into his skull, jacking his head around and seemingly intent on separating his skull from his shoulders!
Leanna's dancer's thighs bulge mightly in full scissoring splendor in this epic squeezing saga where you'll learn one thing: NEVER underestimate the power of a scissoring psychic's legs!
More Videos You Might Like!