SVDL-0181 'The Scissoring Sorority Sisters!' featuring Kira, Desire and Michala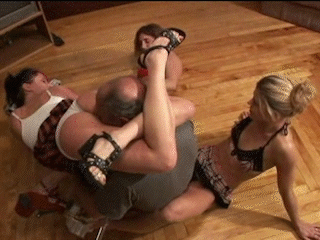 Hover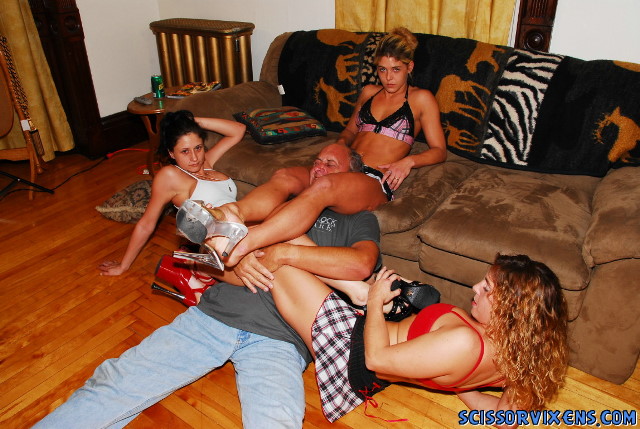 Hover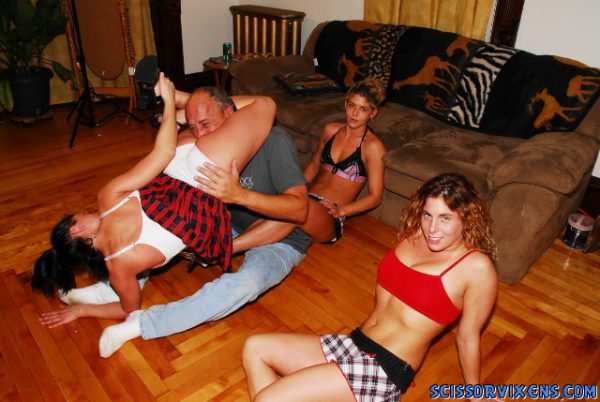 Hover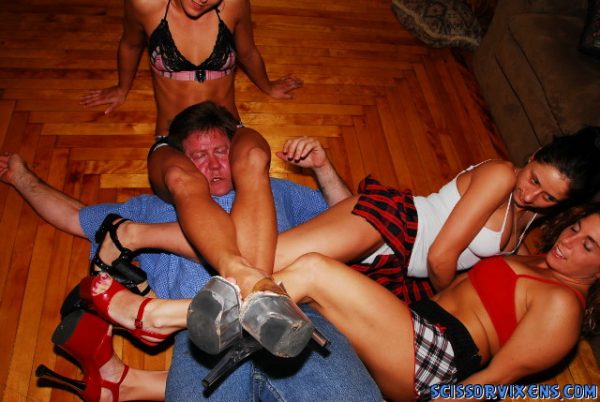 Hover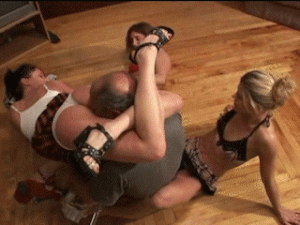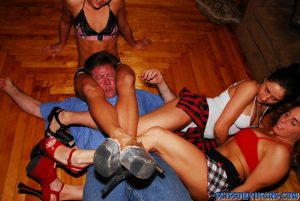 On our college campus…we RULE with our THIGHS, as this poor campus security guard is finding out right now!
Video Length : 30 mins. | Video Size : 640×480 | File Size: 260MB
Video Preview
Video Description
Ever think you died and went to leg heaven?
That would be the case in "Scissoring Sorority Sisters," where three very leggy hotties – Desire, Kira and Michala – play college cuties being accused of stealing a sorority sign and changing it to The Three S's.
When security comes and asks what it means, they chime "Scissoring Sorority Sisters!" and then toss him down to commence one of the most outrageous leggy beatings in ScissorVixens history!
Their victim doesn't know from which way the scissor attacks will come and they come fast, furious and painful!
The scissor variety is mind-boggling: Two gals scissoring one head, the other gal taking the body, or one gal crushing skull in her thighs while the other two arm bar the poor screaming bastard and press their feet to the other gal's thighs, increasing the pressure most painfully!
At one point, all THREE try scissoring one head and the result is an agonizing, but very sexy scissoring pig pile!
You can't believe the combination of scissors six gorgeous legs can create, but you will after seeing "Scissoring Sorority Sisters!!"
More Videos You Might Like!
SVDL-0353 'Scissor Fix!' featuring Violet

$

9.99

It's been too long since the last time I squeezed Drew and I need my 'Scissor Fix' now regardless if Drew can take it or not! Video Length : 30 mins. | Video Size : 856x480 | File Size: 354 MB