SVDL-0449 'Megan and Nikki's Savage Scissors!' featuring Megan and Nikki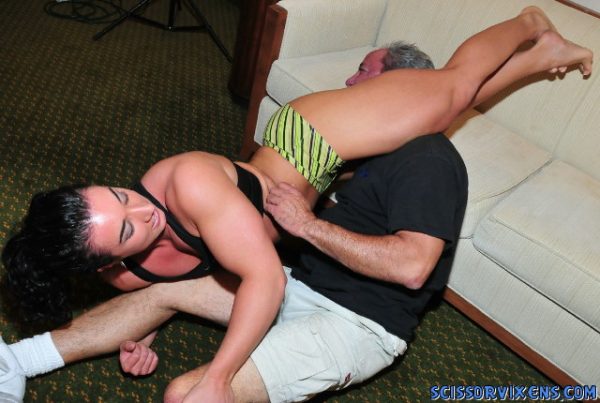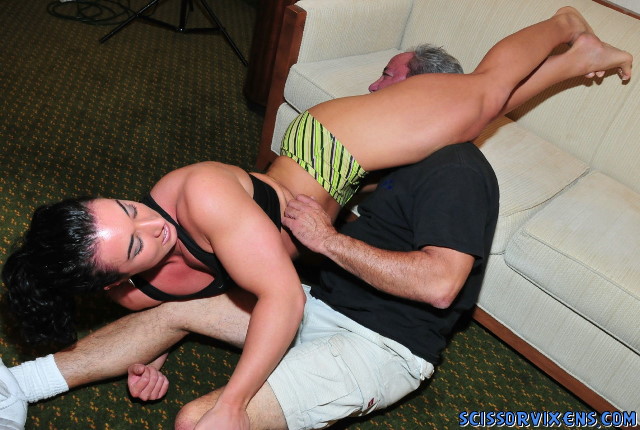 Hover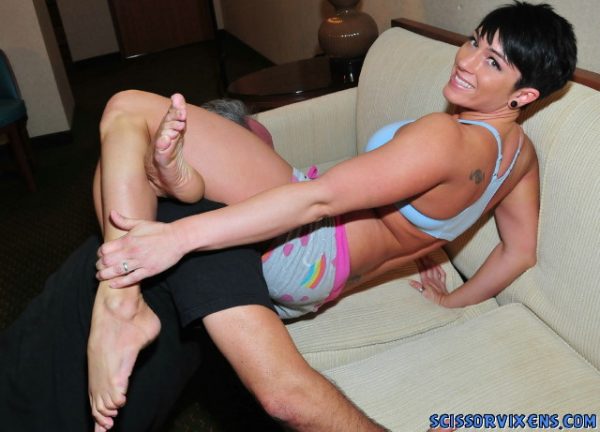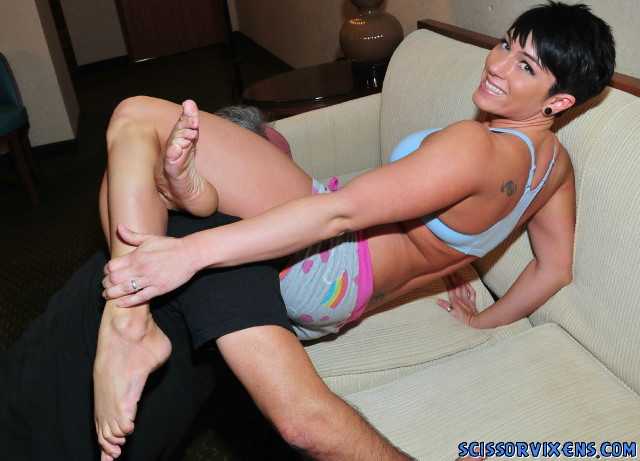 Hover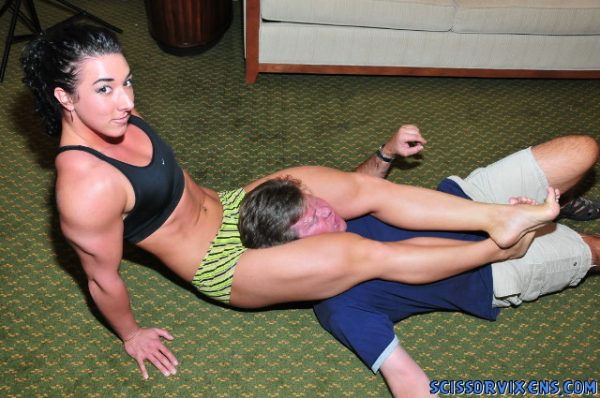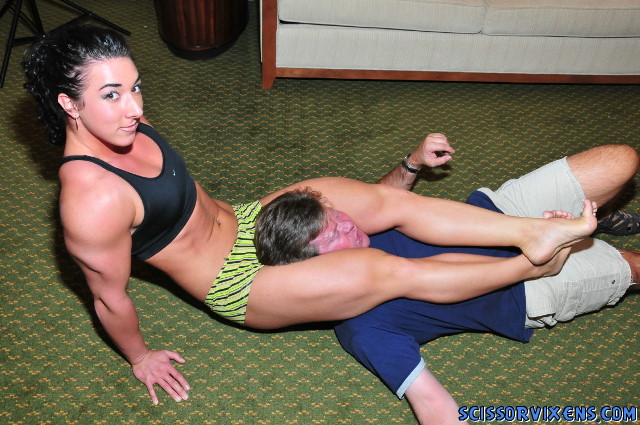 Hover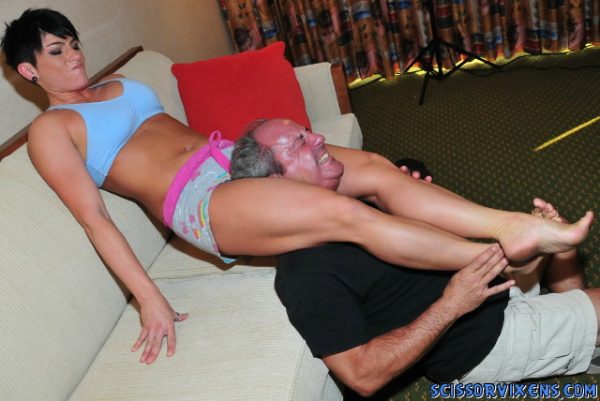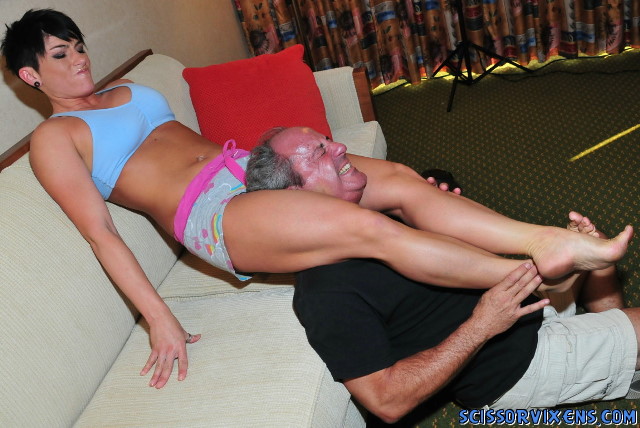 Hover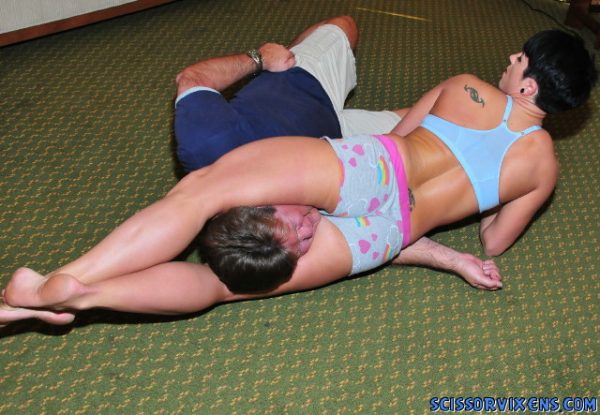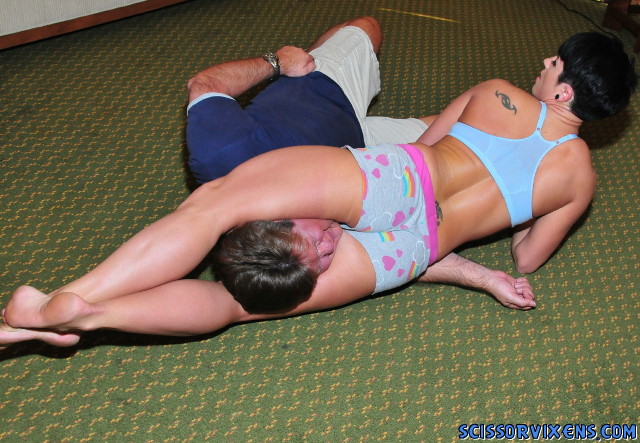 Hover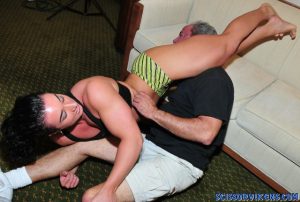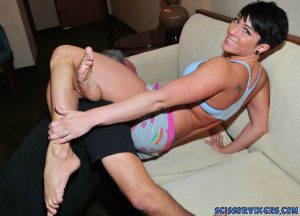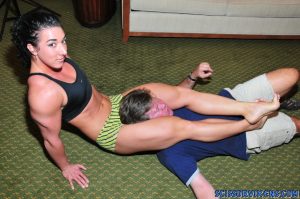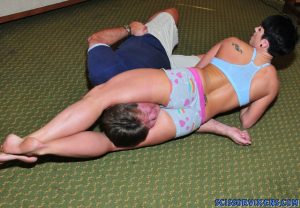 Video Preview
Savage Scissors are bad enough with one powerful ScissorVixen, but two powerful ScissorVixens…it's basically suicide!
Video Length : 30 mins. | Video Size : 856×480 | File Size: 365 MB
Video Description
Megan and Nicole are two country girls from Alabama who by themselves could make any man scream and tap-out like a little girl but when you put the two of them together in the same room and tell them to hold nothing back…well…that spells plenty of pain for their foolish victims!  Both of these girls grew up riding horses most of their lives which has helped both Megan and Nicole to develop inner-thighs from hell!
One look at Megan and you know the crushing power her big, bodybuilding thighs must have but do NOT underestimate her partner Nicole!  Nicole's scissors are truly every bit as powerful and agonizing as Megan's and it doesn't hurt that Nicole has an extreme competitive side to her which really came out during their first ScissorVixen video.  Although we titled this video 'Megan and Nicole's Savage Scissors', which is most certainly was in every way, it was more like 'Megan and Nicole's Savage Scissors Contest' as each girl was trying to see who could produce the fastest tap-outs!  For those brave enough to take on these two Alabama crushers check out their profile pages (under either Megan or Nicole) to find out how to contact them and set up a session!
More Videos You Might Like!
SVDL-0744 'Scissorrobics!' featuring Aurora

$

14.99

SVDL-0708 'Sore Scissors!' featuring Clarisa

$

14.99

SVDL-0202 'It's Scissor Night!' featuring Kira

$

9.99

SVDL-0590 'Ironing Out His Neck!' featuring Tiffany M.

$

14.99

SVDL-0394 'My Thighs Are Loaded!' featuring Sydney Morgan

$

9.99

SVDL-0178 'Found The Scissors!' featuring Michelle

$

9.99

SVDL-0220 'Pillow Fight Pressure!' featuring Katie

$

9.99

SVDL-0424 'Cheating Scissors!' featuring Mandy

$

9.99

SVDL-0555 'Is This Loud Enough For You!' featuring Chelsea

$

14.99

SVDL-0564 'S.O.D. – Scissors On Delivery!' featuring Ginger Martin

$

14.99

SVDL-0771 'Pre-Contest Scissors!' featuring Maria Garcia

$

14.99

SVDL-0097 'The Scissoring Insomniac!' featuring Sybil Starr

$

9.99

SVDL-0273 'Who's The Bitch Now!?' featuring Jen

$

9.99

SVDL-0039 'The Scissorologist!' featuring Rebecca

$

9.99

SVDL-0515 'Transferrable Scissor Skills!' featuring Breanna 'The Boss Lady'

$

14.99