SVDL-0216 'Just For Scissors!' featuring Monica Mollica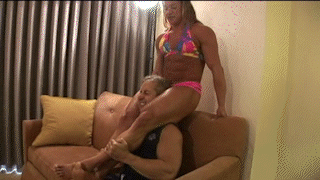 Hover
Hover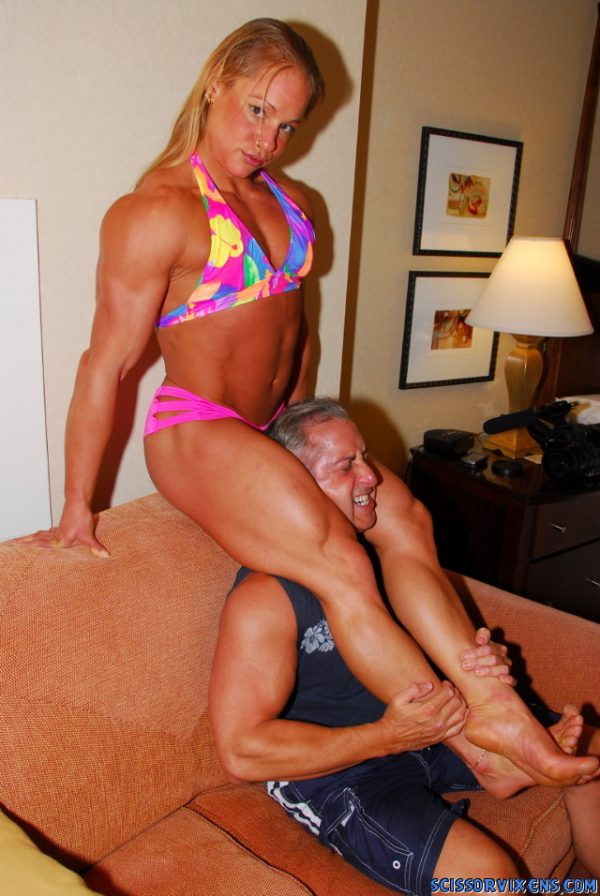 Hover
Hover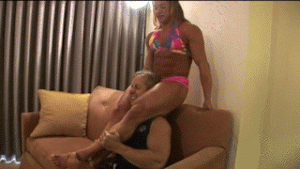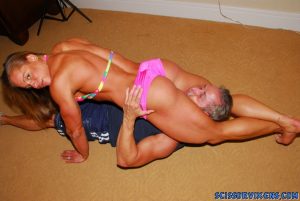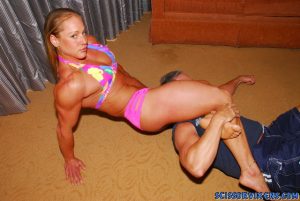 He didn't like me posing in front of the mirror so lets see how he likes feeling my thighs wrapped around his head!
Video Length : 31 mins. | Video Size : 856×480 | File Size: 331MB
Video Preview
Video Description
You should never underestimate the TRUE power of a sexy female bodybuilder's physique but unfortunately for the foolish man in Monica's debut ScissorVixen video, "Just For Scissors", that's exactly what Mark does.  Monica is busy flexing and posing in front of the mirror, in preparation for her next contest, when Mark sarcastically asks her, "Are you going to pose all day in front of that mirror?"  Monica tells him that she's been hitting her legs hard in the gym lately and is trying to see if they are finally developing the way she wants them to.
Mark then makes the HUGE mistake of telling Monica that her legs are "Just for show anyhow".  This infuriates the blonde Swedish muscle babe and she decides to show Mark that her legs aren't just for show.  She climbs up behind him, promising a soothing neck massage, but instead gives him a crushing neck scissors and rhetorically asks…"Just for show huh?", and then proclaims, "No…these legs are just for scissors!".  Watch as Monica tears into this helpless man using her enormous leggy pythons, forcing him to beg for mercy but with Monica….he gets none!  So…if you ever come across a sexy female bodybuilder flexing in front of a mirror…you better show the proper respect or you just may find out yourself that her muscles are more then just for show!
More Videos You Might Like!