SVDL-0091 'Scissorcise!' featuring Legsy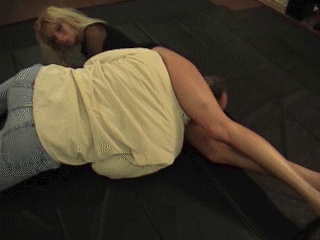 Hover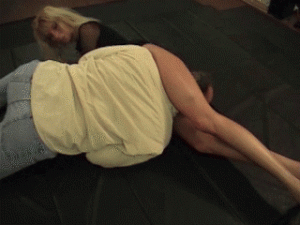 He had no idea what Scissorcise was all about until I wrapped my LOOOONG LEGS around his head and showed him!
Video Length : 31 mins. | Video Size : 480×360) | File Size: 177MB
Video Preview
Video Description
Wandering by a gym where he'd spotted a sign for 'SCISSORCISE', as a work-out method to gain leg strength, our victim runs into Legsy, a 5-10, 115 blonde beauty with legs, as the saying goes, from here to there and back again.
Legsy says yes indeed, this is a class to strengthen legs, hers!
She corrals him in her insanely long legs and puts on the big squeeze as only a woman boasting a 35-inch inseam can!
Legsy is possessed of silky, smooth, sexy legs that she takes delight in wrapping around his head, neck and body over and over again, punishing him with a devastating array of throat scissors and crushing his face blue in a brutal reverse scissors, her delectable derriere exposed in the sexy black lacy undies she wears.
She works him in all manner of scissors using those wicked long legs and in the end convinces him to sign up for six more weeks of her specialized 'Scissorcise' classes!
More Videos You Might Like!