Introducing Vicious Vallen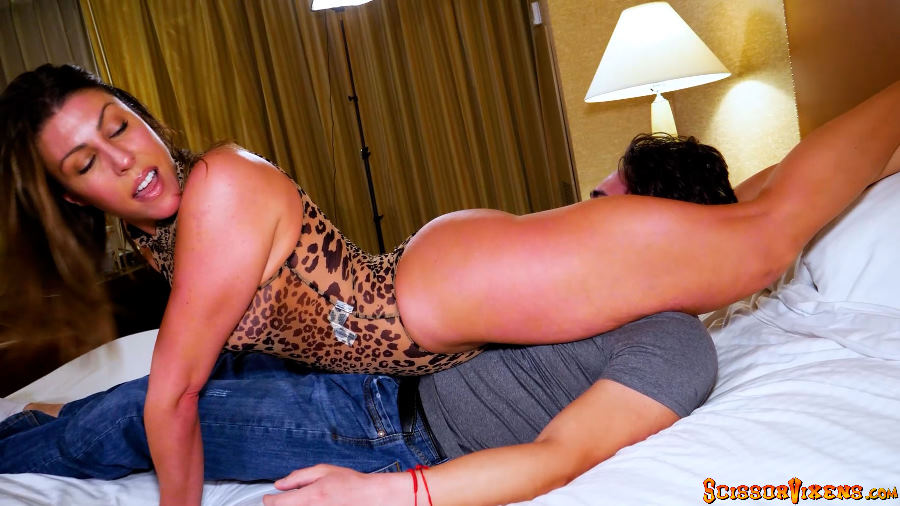 We were first contacted by one of our ScissorVixens fans about a tall, leggy model (who is also a professional Las Vegas area emcee) who was already somewhat familiar with the leg scissor fetish scene!
So, we gave him our contact information to forward to her and it wasn't long before we received a text from her expressing plenty of enthusiasm for CRUSHING skulls between her LOOOONG, athletic thighs!
And when I asked her what her motivation was for becoming our next ScissorVixen…she quickly replied…"Because I'm about WINNING!". 
Now that's a PERFECT answer if ever there was one!
And when we asked her what name she would like to go by on ScissorVixens she came up with Vicious Vallen!
We knew by her choice of ScissorVixens model name…she was definitely going to be perfect for showing off her dominant side and that she does!
Vicious Vallen stands at 5'10" barefoot and with a competitive swimming background and active in heating boot camps…she is more than ready to PUNISH YOU too if you dare!
Session and Contact Information
Click On Pictures To View Full Preview Page or Click On Eye Icon for Quick View.
Click On Heart Icon To Add To Your Wishlist.