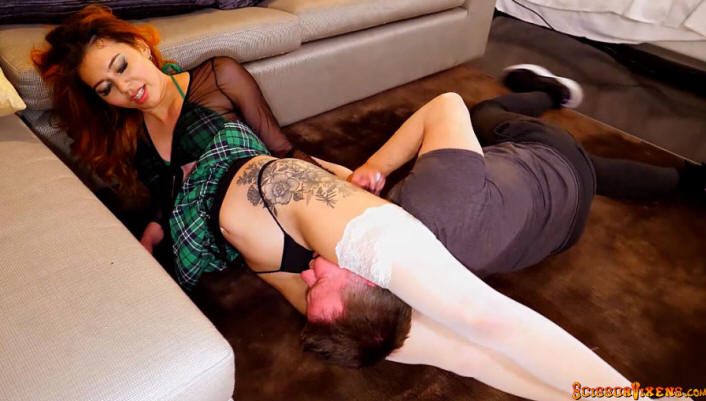 ScissorVixens was launched in May of 2004 to become the FIRST all-scissor site on the internet when we introduced our first 4 ScissorVixens, one of which was a slender but surprisingly powerful Korean named Kyla!
Fast forward over 16 years later and we have reached our 600th ScissorVixen…a number no other scissor site can even come close to matching!
And as if Kyla's scissoring spirit has been reborn…we now introduce you to ScissorVixen 600, a beautiful, tall, leggy Korean named Onyx Kim who's slender thighs have the grip of an anaconda as she's been told by many session customers who have felt their power!
And if you like your ScissorVixens on the sadistic side, then Onyx Kim won't disappoint!
While SQUEEZING the daylights out of you she'll make you open your eyes and look into her's as she loves seeing the FEAR and PAIN she's inflicting!
And as if that's not enough…she will encourage you to just let it out and "SCREAM FOR ME!", and scream you will!
Would you like to feel what it's like to be squeezed by Onyx Kim's ANACONDAS while screaming and begging for mercy!?
Then contact her below and tell her ScissorVixens sent you!
Session and Contact Information
Click On Pictures To View Full Preview Page or Click On Eye Icon for Quick View.
Click On Heart Icon To Add To Your Wishlist.