Introducing Mistress Blythe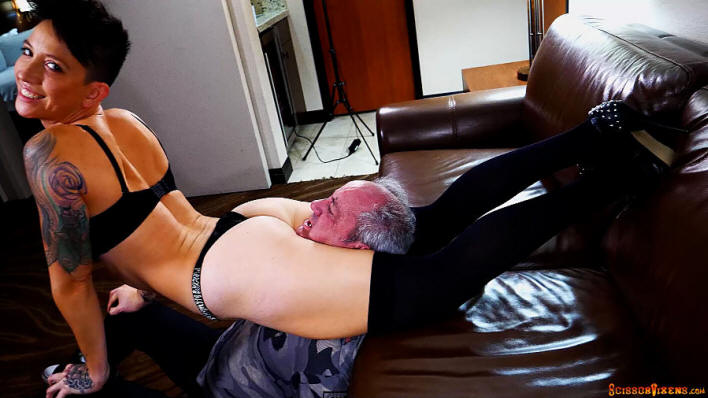 Mistress Blythe Says:
Experienced, responsible, and fun 🙂 I love putting on cute sportswear and getting a good sweat! Now you can watch me, or join me xx
**Offering 1 in-person session per week maximum.** Please reserve ahead of time ! 2 hour minimum. Outdoor fitness sessions prioritized~
I have targets and head gear for those who want to hold targets for me as part of our session 🙂
Video/FaceTime sessions also offered !
Please include your name, age, weight, experience, references (if applicable), interestes, and dates available.
Thanks!
ScissorVixens Says:
We've known about Mistress Blythe for quite some time since seeing her profile posted on SessionGirls.
Obviously what caught our immediate attention was those LOOOOONG LEGZZZ and her height at 5'9″ tall, just one inch shy of ScissorVixens Amazon status!
Once you move past her lethal legs you notice that Mistress Blythe also has a unique look combined with a very pretty and alluring face which will draw you in before her thighs do you in!
And according to a few of her session reviews…session customers certainly agree.
Having also participated in sports, including volleyball and as an avid surfer…those thighs are definitely made to PUNISH and punish they do here on ScissorVixens.com!
Session and Contact Information
Click On Pictures To View Full Preview Page or Click On Eye Icon for Quick View.
Click On Heart Icon To Add To Your Wishlist.