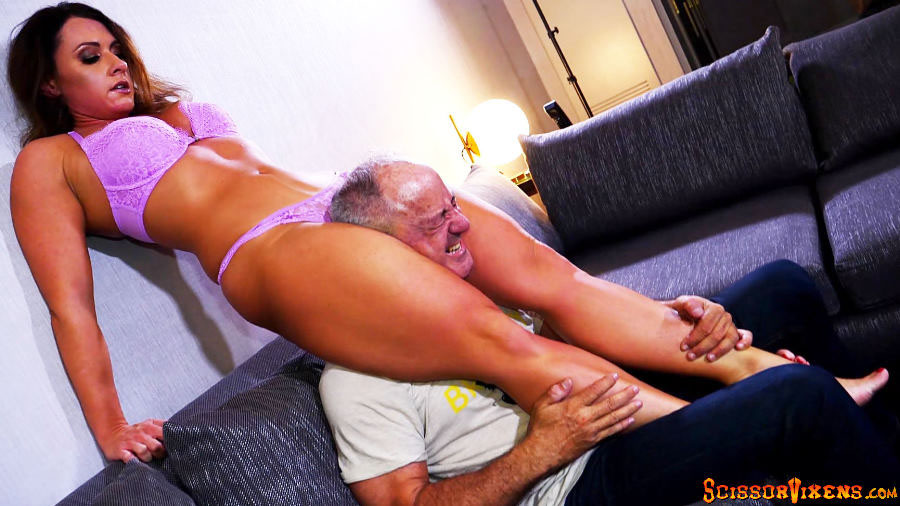 GORGEOUS Irish muscle girl and session wrestler, Sara Lips, finally makes her ScissorVixen debut in CRUSHING fashion!
Without a doubt…Sara Lips is one of the strongest and most sadistic girls we have ever worked with as she truly LOVES making men scream between her huge, muscular thighs!
During our messaging back and forth prior to our shoot she warned me…"I can't wait to CRUSH the life out of you!".
Now that's not something we hear every day from models we are meeting for the first time but with Sara…there was no doubt she meant every word of it!
Our first poor victim was actually knocked-out while we were taking photos as Sara only knows one way…'Smile and CRUSH for the camera!'.
After our shoot was complete our first victim suggested we have guys sign a 'death waiver' BEFORE shooting with someone as BRUTAL as Sara but of course that would only scare them away.
We felt so bad for him afterwards we added a little extra in his paycheck for 'hazard pay'!
Now we don't want to mislead anyone into thinking Sara Lips isn't going to respect your limits…she will!  But if you want to be taken to your limits over and over again…she'll happily do that as well!
Contact Sara Lips below if you want the SQUEEEEEZE of a lifetime!
Session and Contact Information
Click On Pictures To View Full Preview Page or Click On Eye Icon for Quick View.
Click On Heart Icon To Add To Your Wishlist.