Introducing Defiant Layla Mikayla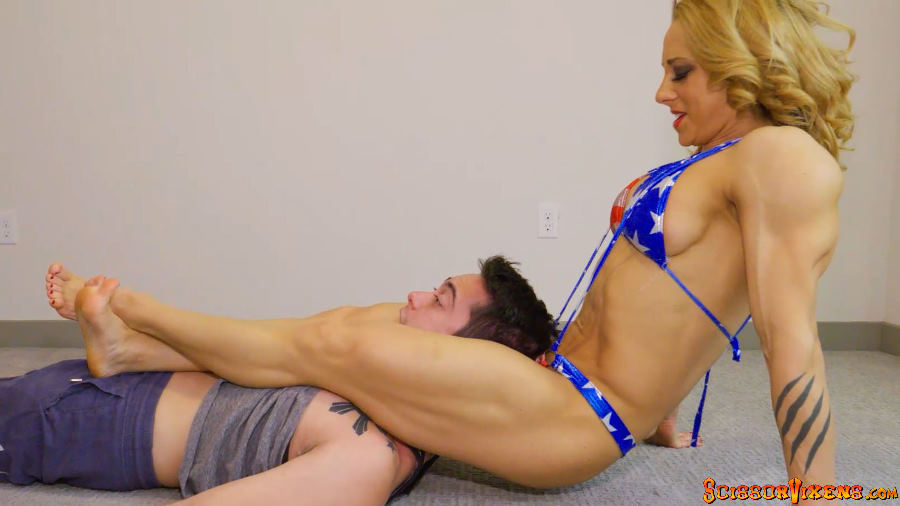 About Defiant Layla Mikayla
Super muscular and ripped fitness babe, Misfit Layla Mikayla, finally makes her way in front of our ScissorVixens cameras after first contacting her a few years ago!
We've been watching her YouTube videos showing off her amazingly buff physique and quirky but very entertaining personality ever since.
So when we were given the opportunity to finally shoot Misfit Layla Mikayla during the 2017 Olympia here in Vegas we didn't hesitate to jump on the opportunity!
Without question what stands out the most about Misfit Layla Mikayla is her year-round, hard-as-rock muscular condition showing off insanely deep cuts in her arms, shoulders and of course…her thighs!
She attributes a lot of it to her clean diet but of course some superior genetics and her thirst to rule the weight room has a lot to do with it as well.
Of course with a physique like hers she can rule just about anything, or anyone, she wants to once she wraps rock-hard quads around your neck or ribs!
So check out Misfit Layla Mikayla here on ScissorVixens.com and contact her below….if you dare!
Session and Contact Information
Defiant Layla Mikayla's Videos
Click On Pictures To View Full Preview Page or Click On Eye Icon for Quick View.
Click On Heart Icon To Add To Your Wishlist.