Introducing Roxanne 'Anaconda' Laroux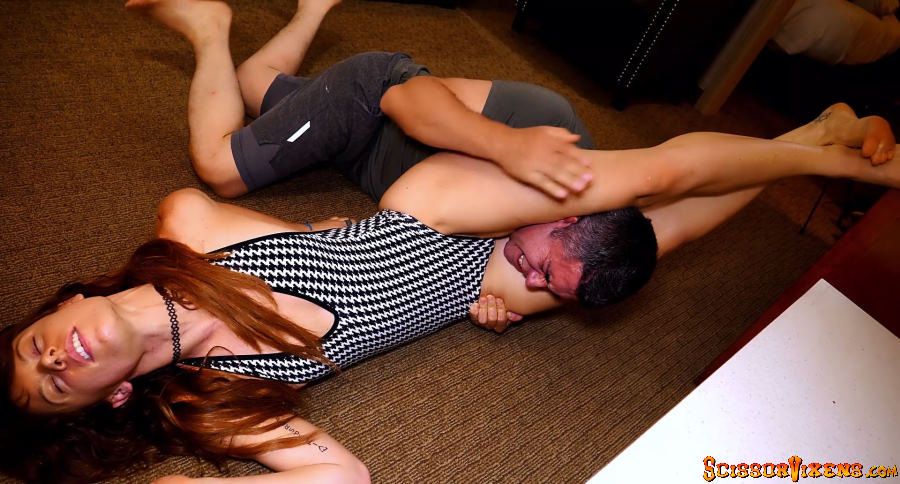 About Roxanne 'Anaconda' Laroux
When we first saw her profile on Sessiongirls.com we were immediately intrigued by this tall, lean fire-dancer named Roxanne Laroux.

Although she didn't have any wrestling or scissor pictures on her profile page, it was obvious that her lean, limber physique was built for SCISSORS!

Roxanne told us she got her start as a dominatrix working out of a few LA based dungeons. But through her dominatrix sessions she soon discovered what she considers the "more physical side of the domme scene"…wrestling and scissors!

And when we asked her what she prefers, a guy who is completely submissive or a guy who likes to fight back, she said without hesitation that she prefers a good semi-competitive tussle within the boundaries of playful combat of course!

Then we had to inform her that unfortunately…we were basically there as submissive scissor-dummies who were going to try and withstand her onslaught of scissor attacks!
It wasn't long before Roxanne had us screaming, kicking and tapping out in total submission between her powerful thighs!
Think you can withstand Roxanne Laroux's LETHAL SQUEEZE?
Session and Contact Information
Roxanne 'Anaconda' Laroux's Videos
Click On Pictures To View Full Preview Page or Click On Eye Icon for Quick View.
Click On Heart Icon To Add To Your Wishlist.