SVDL-0082 'Making The Grade!' featuring Scandal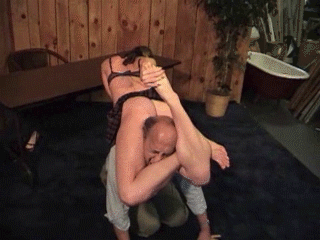 Hover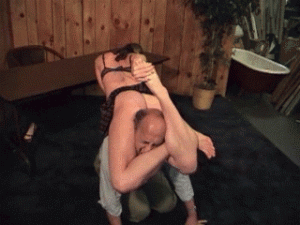 My teacher gave me an F so I gave him the SCISSOR BEATING of a lifetime and now, I got an A!
Video Length : 32 mins. | Video Size : 480×360 | File Size: 180MB
Video Preview
Video Description
Miss Perkins is not a happy girl.
Bedecked in sinfully short skirt, sexy kneesocks and revealing knit top, her hair in pigtails and looking the classic picture of schoolgirl innocence, she pays her chem teacher a visit, demanding he boost her F.
He declines so she slithers on his desk to convince him – with a crushing front facescissors!
This hot little coed just about destroys him in all sorts of punishing scissors, taking him from behind in a headscissors that smothers him in the muscular embrace of her beefy thighs, and then nearly pops his head with a figure four, tucking that 15-inch calf of solid steel to his throat!
She works him over relentlessly and he defers making a ruling on her grade change to the principal, she turns her scissoring ways on HIM!
Stripping off her kneesocks to reveal a pair of the sexiest, most powerful calves we've seen in a long time, she takes him in standing headscissors and makes him watch her calves ripple and roll as she does a series of toe raises!
This girl is blessed with naturally powerful thighs and does she ever use them here to "Make The Grade"!
More Videos You Might Like!