SVDL-0064 'Scissoring The Shrink!' featuring Natalia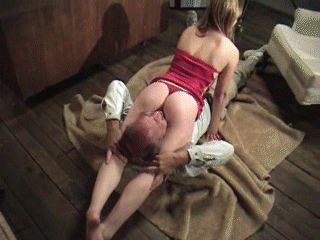 Hover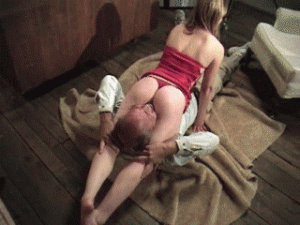 I was hoping the shrink could help me get rid of my urge to SCISSOR boys senseless but ended up scissoring him senseless as well!
Video Length : 27 mins. | Video Size : 480×360 | File Size: 154MB
Video Preview
Video Description
Natalia has a problem: She's shy but just loves to scissor men!
That's one of the oddest problems to come before the psychiatrist she's visiting this day but he vows to help her find a cure.
Well her version of a cure is to go all out in a scissoring frenzy, right there in the doctor's office and ALL over his head, neck and body!
Wearing a very short, very revealing red dress, she jumps on his desk, pivots on her ass and devours his very surprised face in her crotch, slamming her muscular thighs on his ears with a vengeance!
She rips him apart in crushing facescissors, torques down on windpipe-cracking neckscissors and brutalizes him in bruising reverse facescissors.
Though she's a little girl at just over 5-foot-2 and 115 pounds, she has the legs to show the good doctor just what her scissor fetish is about.
After she knocks him out cold in a desktop scissors that just about pops his skull, she decides she likes this therapy so much she'll come back week after week to scissor the shrink all over again!
More Videos You Might Like!
SVDL-0187 'Scissoring The Peeping Tom!' featuring Kira

$

9.99

I caught this pervert peeking in my window while I was only wearing a thong and sports bra.  Sure, I could call the cops but I'd rather teach him a lesson between my young, athletic thighs! Video Length : 30 mins. | Video Size : 640x480 | File Size: 258MB