SVDL-0065 'The Scissored Servant!' featuring Vera "Queen of Scissors"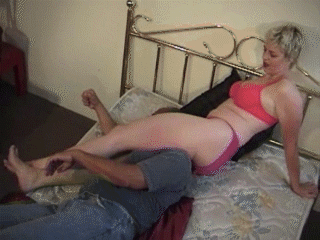 Hover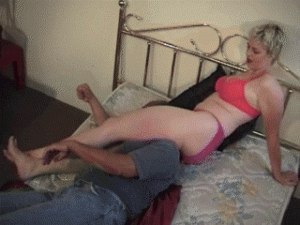 When my slaves don't do things right, they get to feel the power and wrath of LONG, MIGHTY THIGHS!
Video Length : 28 mins. | Video Size : 480×360 | File Size: 159MB
Video Preview
Video Description
In "The Scissored Servant," Rob is desperate to please Mistress Vera by cleaning her house, but there's no pleasing Vera, Queen of Scissors!
She comes home, finds things not to her liking and sets about in methodical fashion to totally destroy the begging man with a mind-boggling array of absolutely horrifying scissors!
Vera stands six-foot-two inches tall and weighs a solid 190 pounds, much of that seemingly in her mile-long and savagely strong LEGS!
Gams this long just have to be real crushers and she does not disappoint as she makes Rob literally howl in extreme agony as she flattens his middle with gut-wrenching and rib-shaking bodyscissors and nearly decapitates him in headscissors so brutal, her massive thighs completely swallow his screaming skull!
This is just insanely powerful scissor abuse at the thighest level as Vera completely unloads her full squeezing fury on the crying man!
The way she totally dominates and subjugates this poor bastard to some of the most severe scissors ever seen is almost hard to watch!
Almost…but you can't turn away because no one squeezes like the Queen of Scissors!
More Videos You Might Like!